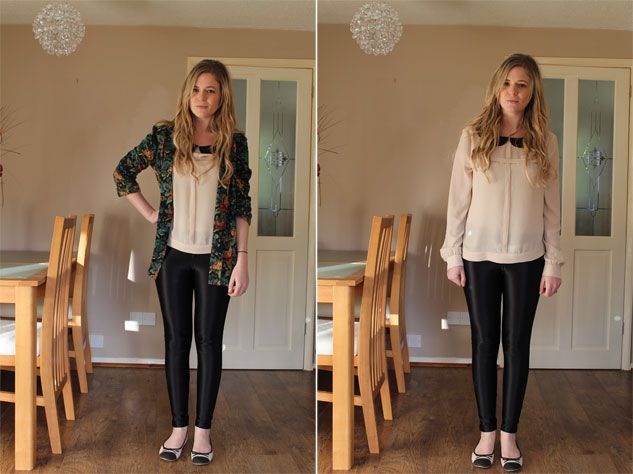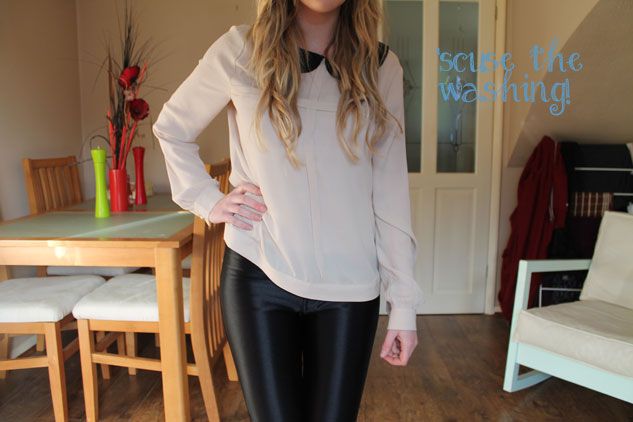 Peter Pan Blouse: c/o Mina uk
Disco Pants: American Apparel via Asos
Blazer: River Island
Shoes: Primark
Hello! I'd written this whole blog entry plan for this week which clearly went out the window as I haven't posted ergo I am rubbish. I was sent this blouse from Mina uk a while ago and got so caught up in the general hustle and bustle of life that I completely forgot to blog about it which is silly as I love it. A lot. I find a lot of my tops are a bit too revealing for the ol' DP's, I don't want to flash upper arm
and
reveal my thighs to the world so long sleeved collar tops make the perfect partners in my eyes.
Oh wow, completely off subject but as I write this I'm watching a repeat of an old Charmed episode (something I've never watched in my life) and it's so bizarre...a man is shrinking people, setting them in clay and "collecting" them for "one of a kind figurines". Were all the episodes this creepy?!
Anyways I've had quite a nice weekend, Tom's dad and nephew came for a little visit and we ate a rather tasty chicken korma and played some kart racing, granted not the stuff of adventurers but we live a way away from our families so it's nice when we get visitors, especially now we have an actual house! I'm planning on spending the rest of my Sunday videoing myself in the form of a 25 facts video (yeah yeah overdone but I likes 'em) and watching The Witches which I've just seen is on channel 5 later. I'll admit I let out a woop.
Also, my hair isn't actually this long. I wish it was. This is fake.