Despite it being christmasy and an all round nice time of year, I'm still having honeymoon blues and dreaming of going back to Cancun. Me and Thomas have even been looking at possible holiday destinations for next year and obvs this means new bikinis. I say bikinis plural because there's always different things to do on holiday that warrant different type of
swimwear
, and I've managed to whittle it down to the three staples.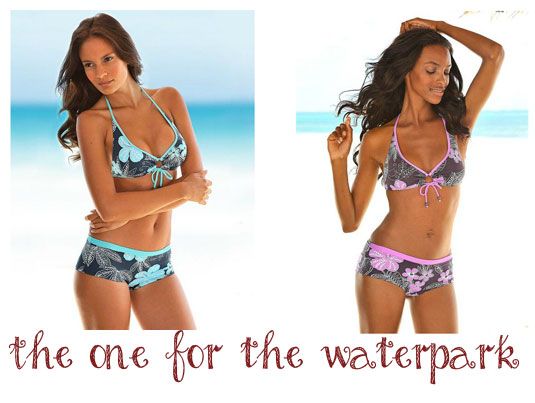 We've all been there, that moment after an ungraceful slide where you try to emerge from the water like some sort of aquatic goddess only to find your bikini bottoms twisted and your chebs on show... I've learnt that whilst probably not the most attractive of bottoms, boyshorts are the most practical waterpark / water activities and do help save some unnecessary cringe moments.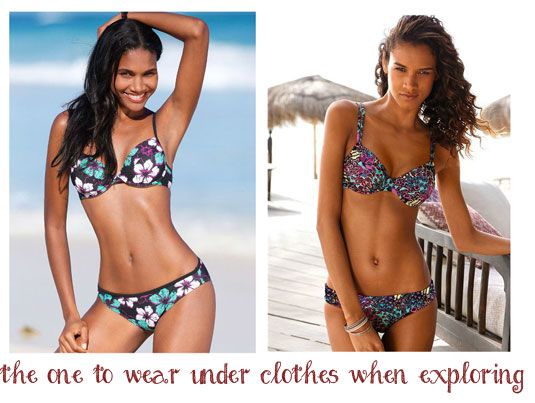 Now I'm no longer a young whippersnapper support doesn't go amiss, and these two are underwired for comfort whilst walking from shop to shop, or bar to bar.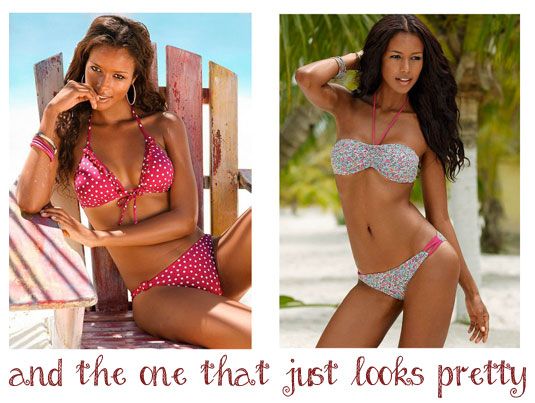 Obvs you've got to have a not-so-practical-but-looks-awesome bikini for days where you don't plan on moving ten feet away from the beach, I love the halterneck style of these and hope that one day I'll have a stomach like this
So there's my bikini survival guide if you will, perhaps not the best time of year to be posting about swimwear but it's always good to be prepared!
Sponsored post