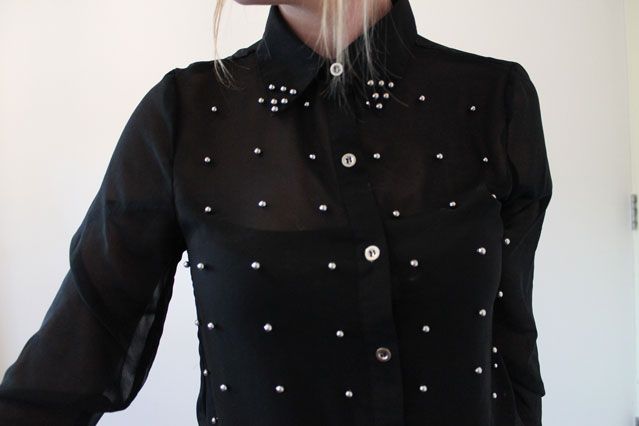 Shirt: c/o Mary Jane Fashion
Jeans: Pull & Bear
Boots: Newlook
I'm wearing jeans.
Ok they're classed as jeggings but they're really thick and definitely more like their denim older sibling,
I haven't worn jeans in forever but I bought these from Pull & Bear in London the other week, I liked them at the time but on second thoughts they do scream HELLO THIGHS, even with a bit of a heel I can't conceal what was once swimmer's muscle but is now sadly...er... not.
I do like the shirt though, it was kindly sent to me on behalf of
Mary Jane Fashion
and they've got a tonne of studded items on their site, definitely worth a look as it's free postage too!
Gah looking at these pictures I realise I need to do something with my hair, I hate the length of it at the moment which is an issue as it just doesn't seem to be growing, and because I have too many layers from when it all snapped off I'm starting to look a bit like a shaggy haired rocker. I actually have an appointment at the hairdressers on Thursday so any opinions/suggestions will be greatly appreciated!
On a final note I'm now starting to get quite excited for my new start in January, I was starting to feel like life in general was becoming quite monotonous so a brand new job/house is definitely something to look forward too : )