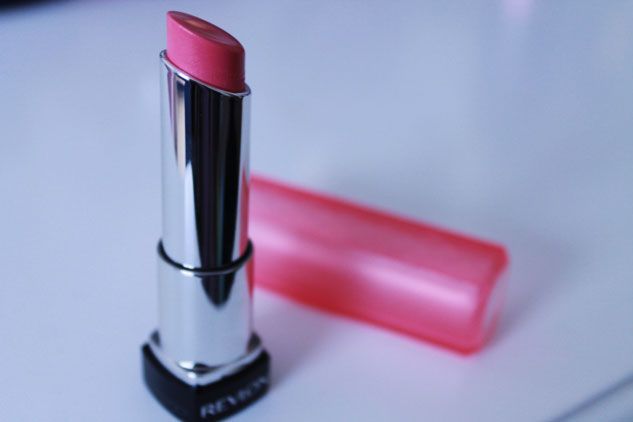 I held out for ages on buying the revlon lip butters, I didn't really believe the hype and they just seemed more glossy than colourful to me. I'm not a matte girl by any means (dry lips a plenty) but I often go for a creamy finish with lasting colour, give me a mac creamsheen or a topshop velvet finish and I'm sold.
I'm rambling. Point is I bought the Revlon Lip Butter just because it was part of a Boots 3 for 2 and I'm easily swayed by a discount, I also went for Strawberry Shortcake because I'm a sucker for a pink lip.
Anyway I was oh so pleasantly surprised by this little tube of goodness. Not only is the packaging pretty but the product itself is
amazing
. I now want them all. You've probably heard a gazillion things about these but I just wanted to say, for anyone that like me thought "Pah! It's just a glorified gloss", you're wrong, oh so wrong. The formula will make even the dryest of lips look nice and shiny and the colour actually lasts a lot longer than I imagined, plus even if it does start to fade they're easily re applied without the use of a mirror!
Revlon, you're a beaut.