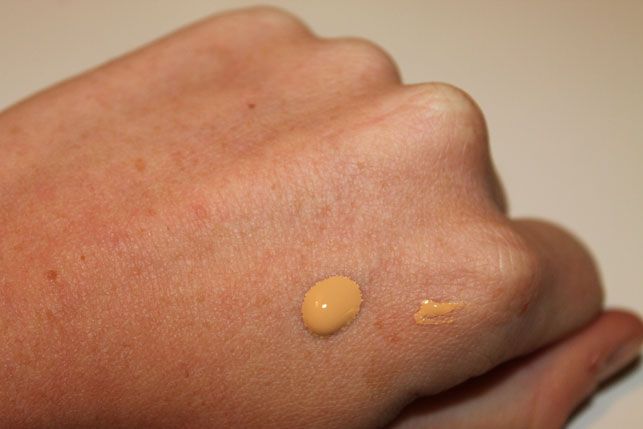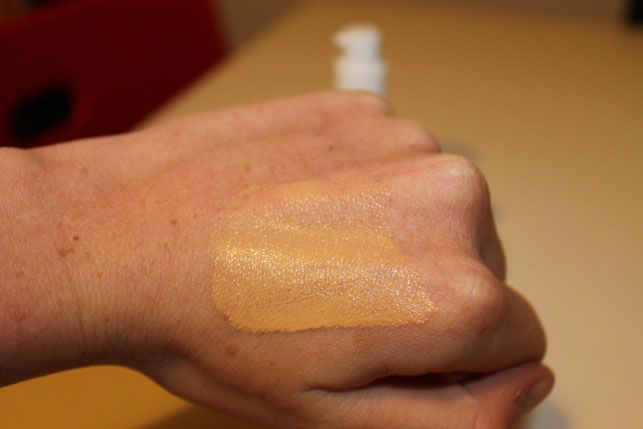 Firstly apologies for not showing what Hello Flawless looks like on my face, at the moment I'm too hideous in the mornings to be broadcasting myself online and as soon as I get home the makeup comes off and the onesie comes on....I blame the cold weather.
Anyway I was uhhming and ahhing about purchasing this for a while, as Benefit describe Hello Flawless Oxygen Wow as "A light to medium coverage for a natural complexion you can believe in" where as others have advised it's a little too light and a little too liquidy (if that's even a word). It was
Gillian's blog
post and a cheeky little
lookfantastic
voucher that eventually convinced me I had to own it.
The foundation itself is indeed quite light as people advised, however it's easily buildable with both fingertips and a brush for a fresh but still quite flawless look. I've been using the Real Techniques Stippling brush with this foundation and it works a treat, I have skin I'm happy within a minute of pushing down the pump! I'll be honest and say I'm not too sure what skin type this is aimed at, I have normal to dry skin and it seems to work fine for me and doesn't cling to any patches, but I've read opposing reviews from those with oily skin - some say it's a godsend, some not so much. But as I said I'm a dry Delilah so I can't comment. Another bonus definitely worth a mention is that the foundation is SPF 25 PA *** which apparently means the best type of protection out there, a win for me as I'm not getting any younger!
Despite the packaging not going down the usual kitsch Benefit route, I'm actually really impressed with the sleek bottle, the simple design, and the easy to use pump. I use two pumps daily and set it with a bit of
Hello Flawless powder
and I'm set for the day.
Overall I'm really impressed with this, I love a dewey and sheer finish so thought I'd be a fan anyway but it
just. seems. right.
If I could fall in love with a product this would be it. Although I say that a lot so It'd probably be one of those creepy polyamorous relationships. The only slight downside is the price, at £24.50 it's not a cheap date but in my (now zombified) eyes it's worth it.