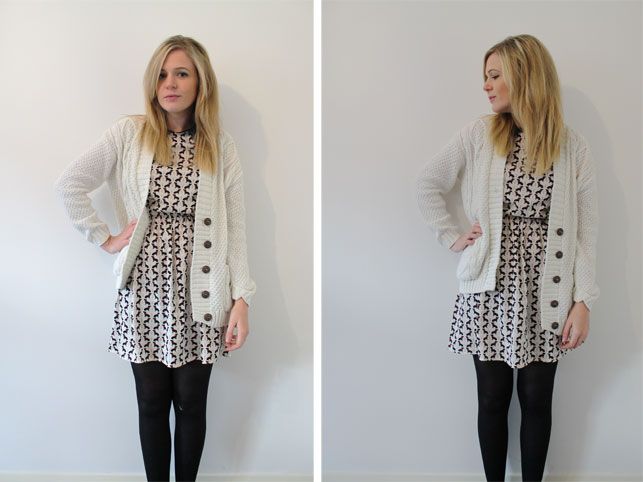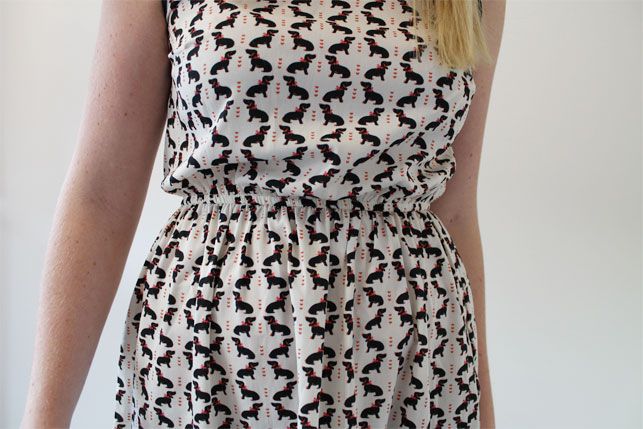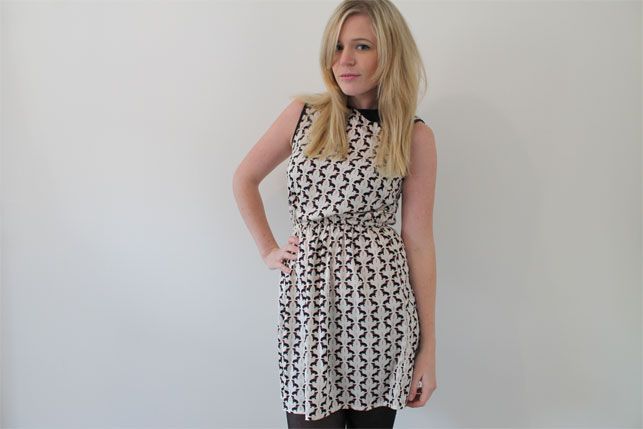 Dress: Primark
Cardigan: Ebay
Why hello there £5 dress. Yuppers this dress was only a fiver. A mere five pounds. To be honest it's not the most exciting of dresses but it has dogs on
and
a collar so it was an instant winner for me. This little ensemble is one of my work wears, it's an outfit that's been donned for the office twice now and I know it'll never make that transition into the realms of weekend wear again. Does anyone else do this? As soon as something is worn for the daily grind it instantly gets labelled as too dowdy for the weekend by me - oh I can be so fickle with my clothes!
I like how my face mimics a weekday too, hello frown.
Not much else to bore you chaps and chapettes with really, I'm typing this with a belly full of spaghetti on toast (when the Tom cat's away the mice will....eat badly?) and I'm planning a catch up on the young apprentice to fill the rest of my evening, I love that programme purely for Nick.