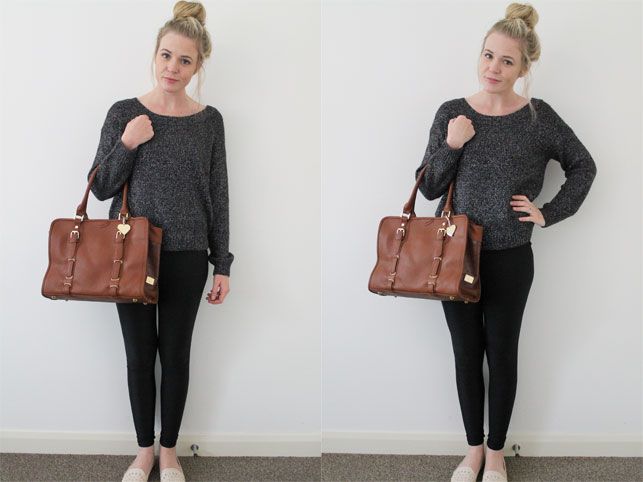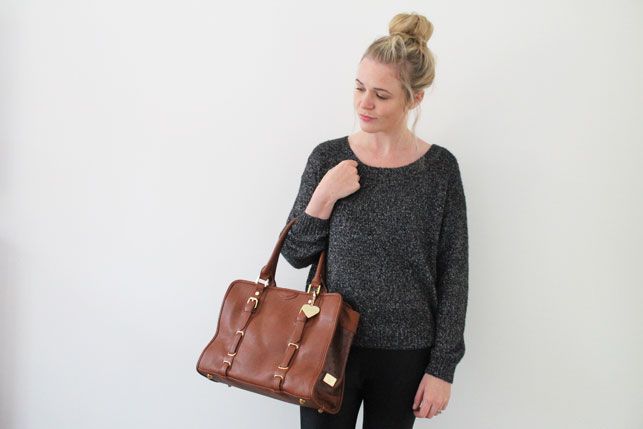 Jumper: h&m
Fakey Disco Pants: Ebay
Shoes: Primark
Bag: c/o Marc B
Thomas bought me the Marc B Olivia bag
for christmas last year
and I love it like a child, so obvs when I was asked if I wanted to feature one of their bags on here I said yes! I chose the Capesthorne style as I like the "preppyness" (that word makes me feel like AC Slater) and love the size, it's perfect for work but not so big that it'd look out of place in a supermarket. Hmm that makes me sound old, please exchange supermarket for a hip n' fashionable store.
I'm not too sure if all Marc B bags have a leopard print inside but both of mine do and I think it makes the smart style a little more, er.. fun? If a bag can be fun, if it was a human it'd be one of those wacky office professionals that shouts with glee: "You don't have to be mad to work here but it helps!"
Changing the subject but I'm getting really impatient with my hair, it's still damaged and won't seem to grow past the dreaded shoulder length slump it seems to be in at the moment. I know masks are a godsend for nourishing dry and wrecked tresses but I'm just too impatient, plus it's getting cold now and I don't like sitting around with damp hair for too long. Does anyone have any recommendations for a product that does something similar on a much quicker timescale?
And that's me done for today. I instagrammed some crumpets earlier. Follow me whydoncha? I go by the name of
imeloweez