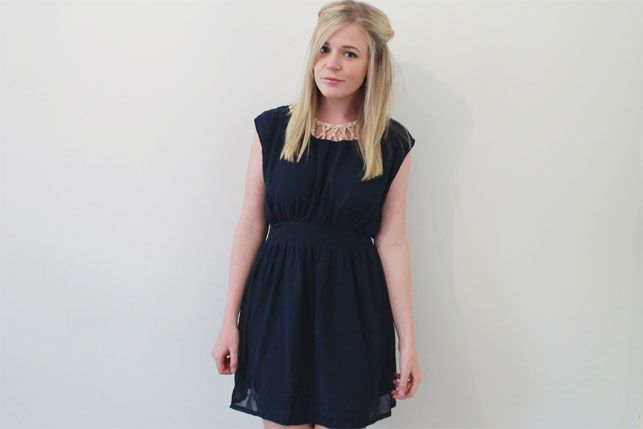 Dress: c/o Lovestruck
Firstly a big SOZ for the weird discoloured pictures, I don't know what happened, some came out red, some came out green, and photoshop just wasn't my friend today. My bedroom is awful for lighting on a good day so I suppose it's my own fault for trying to take photos on a rainy Sunday. Fail. I'm also a bit leany, I don't have a peg leg - honest.
As always it's been a relaxing and lonely weekend for me, Thomas has been working an insane amount of hours at work so me and Theo have spend Saturday and the majority of today watching tv and drinking tea, oh so much tea. I've also whiled away a lot of time on rightmove, I don't even know why as I'm years away from saving anything near a house deposit but I'm longing for the day I can let myself into my own home on an evening and not have to live in fear of the estate agents. Speaking of which they've put my rent up AGAIN. Swines.
And finalllly I did a wee youtube video today, I'm going to leave it overnight to upload but it's just a little visual how-to on shoulder length curls. Curls which have now gone a bit messy and don't really go with an oversized knit...
But now me and my knitwear have a date with dee-dee-o-lee-ree and the x-factor, even though Emeli Sande is on it : / Why must she be
everywhere?