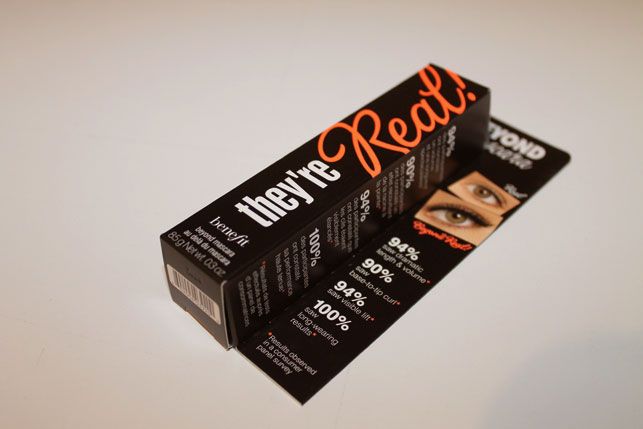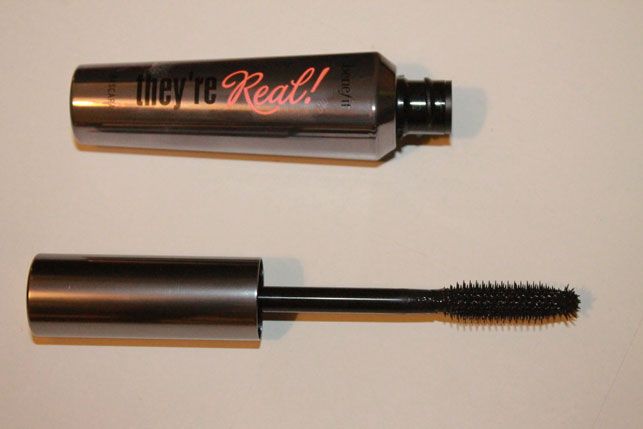 Benefit
They're Real Mascara - Currently £16.82 at
Lookfantastic
!
I really wish I didn't like this mascara, even with the 10% off price it's the most expensive mascara I've ever owned but it's just so. darn. amazing. They're Real is said to lengthen, curl, volumise, lift, and seperate - from the photo above ('scuse my creepy grey eyes) you can see this is pretty true after just one coat!
I'm normally not one to rave about a plastic brush but this is great, the bristles on the end manage to grab those pesky corner lashes on the inner lid and can also be used to curl the outer lashes. It's a decent size but not too much to handle, and this brush is the only one I've ever used that doesn't make my lower lashes clump.
The formular has staying power but isn't a nightmare to get off, I applied this at 7:30am and it was still going strong at 7:30 in the evening! I've also found that it doesn't really smudge at all, I'm a major eyerubber when stressed at work and assumed that I'd come home to major zombie eyes - alas I was pleasantly surprised.
Overall I'd really recommend this to anyone who's looking to splash out on a pricier mascara for a special occasion, sadly for my purse I know I'm going to end up using this as part of my everyday routine.