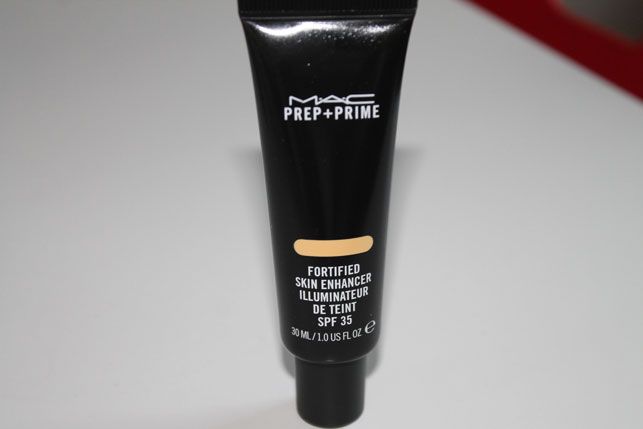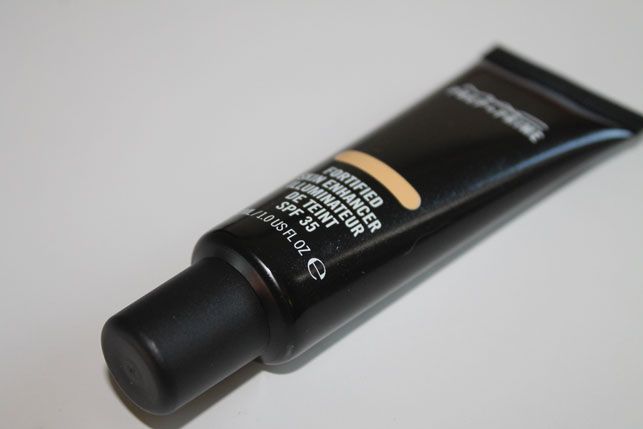 Before (ew)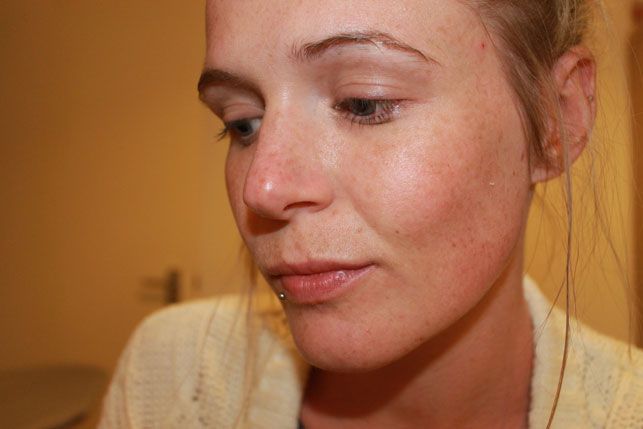 After
After years of searching for the perfect redness coverup I am now happy. When I went for my first ever mac makeover before le wedding I confided in the lovely makeup artist my deepest fears about
the red cheek
, and how I dreaded walking down the aisle looking like I'd just run a marathon. She immediately smothered the Prep & Prime Fortified Skin Enhancer in Neutralise all over my face and to begin with I was very yellow and very displeased. However after a bit o' buffing and a layer of foundation later my skin tone became a lot more even and the red had faded dramatically, this made me a verypleasedeloise (talking about yourself in the third person is ok if you don't use spaces) and I couldn't wait to purchase the product. Alas they had none left (boohiss). But it was meant to be as she gave me a little pot of the tube she was using as a freebie and the Mac Travel in Cancun stocked this little wonder for a bit cheeper - hurrah!
In the UK this retails at £22.00 which at first I thought was robbery as the tube looks quite small, however you still get 30ml of the product which is the same as quite a few of the Mac foundations and as it's squeezable you don't waste as much.
I've definitely found my "holy grail" product, as you can see from the before and after pictures the primer has eliminated most of the redness from the apples of my cheeks AND my jawline, plus I swear the flash has picked up a bit more pink than you can actually see in real life : /
So yes. I am happy. And yes. I'll be purchasing this again.