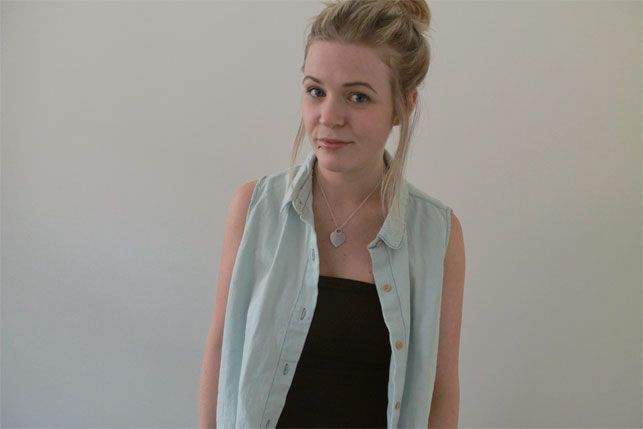 Shirt: c/o Glamorous
Tops: h&m
Trousers: h&m
Necklace: Tiffany
I think it's safe to say I'm going to be living in this denim shirt until, well, forever. It's thin and comfortable and it makes me feel like I belong at
Camp Waziyatah
- anyone who remembered this without clicking the link has major kudos from me.
I'd like to say today has been full of exciting adventures but with wedding countdown reaching four weeks today me and Tom are pretty much in save mode full time, although I did skip out to Asda today for some brownie mix. What? Diet? Me? I plan on eating them with vast amounts of tea tonight whilst sofa ridden with Big Brother. Anyone still watching will know last night's was a good'un and I want to see the aftermath!
My plan for tomorrow is help Thomas choose some interview shoes and eat a Whetherspoons burger, constantly on the edge living the high life me. Oh and today I listed a motel dress that I bought about 2 months ago and never wore as my boobs are too small on ebay, have a look?
Annnd I've finally started using instagram a lot more so if you want to nosey into my
mundane
life my username is imeloweez and I like taking photos of ginger cats.