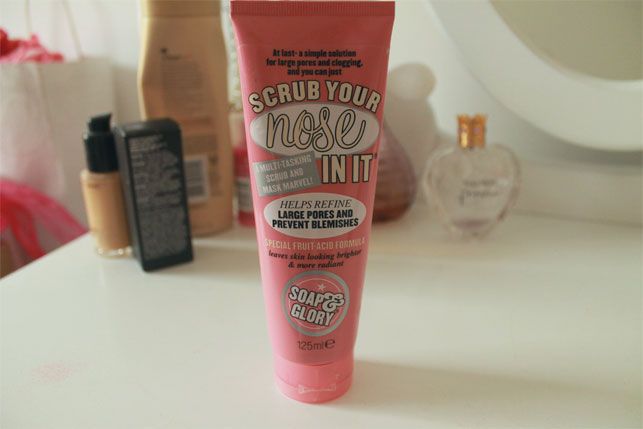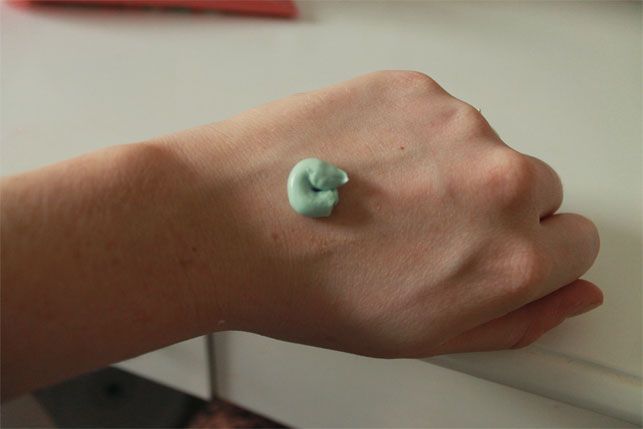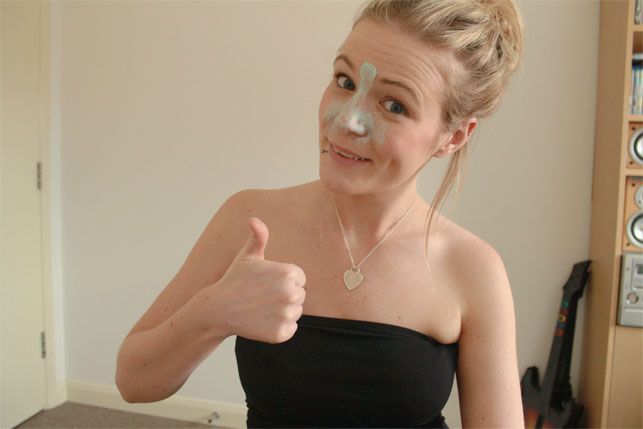 My near armpit wobble is horrific, I wish I had photoshop skillz for this would be gone
My skin is quite dry and extremely sensitive, and it's because of this that my dabbles in skincare are few and far between and usually end in a sore blotchy mess. However I have found something that not only works but
doesn't
leave my face a glowing ball of redness a'la Darth Maul. The Soap & Glory Scrub Your Nose in It is wins because it reduces pores whilst at the same time gives your face that lovely minty tingle annnnd it's a 2 in 1 mini mask/scrub so you can wash with it or only leave it on as a mask for 3 minutes - perfect for rushy Randals like me.
The directions clearly state to use a "pea size" amount and if these are followed correctly the 125ml tube would last forever, although from the picture above you can see I prefer to lather it on like plaster and do cheesy poses whilst waiting for the cracks to appear and it's still lasted a while! I don't think my camera has picked up the texture but it's pretty much an extra thick green cream with tiny exfoliating particles that make your skin feel clean and refreshed.
I'm awaiting the fanfare to come marching through my flat as this product really deserves it.