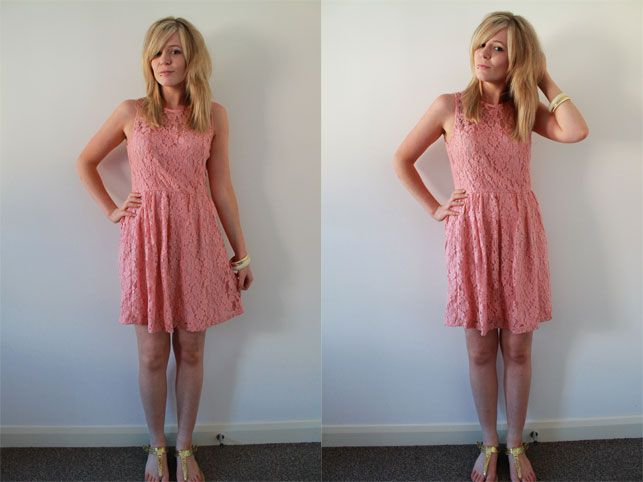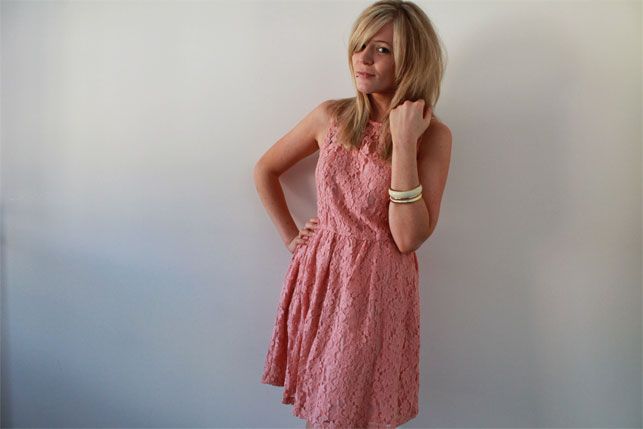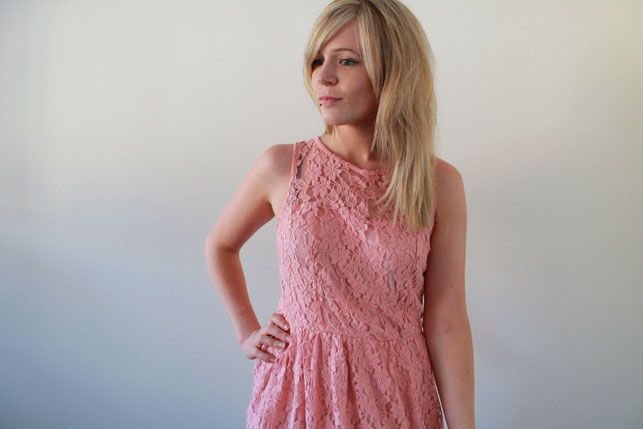 Lace Dress: c/o Glamorous
Bangles: Primark
Sandals: Primark
I love the length of this dress, I can show off the pins without revealing too much bum cheek which is nice and I really like this coraly pinky shade, a colour I once thought would look more tomato against my blotchy skin but have now been proven wrong!
I'm actually sat with my laptop perched on my knee with Hollyoaks in the background (how awful is Doug's accent?!) and despite having a million things to write about I'm at a bit of a loss for words. If you follow me on twitter you've more than likely heard my tales of woe over the last week but I'm going to write it down here anyway, if not to vent more than anything else. Last week I found out that my dream wedding venue, the venue we booked almost 18 months ago after falling in love with it straight away, ended up
losing part of a turret
after the torrential rain we had. Said turret decided to then crash through the roof and then fall through into the floor below causing evacuation (according to the news) and closure for two weeks with plans to open next Friday. Next Friday is my wedding day and we haven't had 100% assurance that everything's going to be up and running by then, we've pretty much been told that the whole wedding will be moved to a shoddier and less pretty venue or that my wedding will take place under a jungle gym of scaffolding....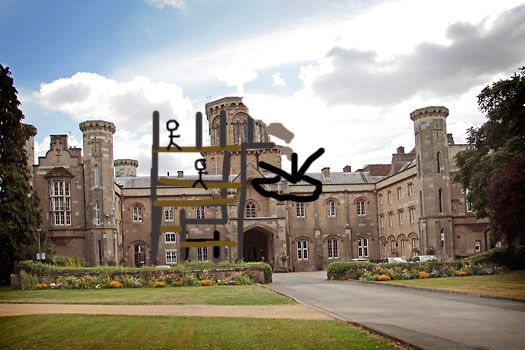 So other than wait around for answers I've been making a list of last minute things I need to do which is actually a lot longer than I anticipated, and thanks to stress I've been re united with my old friend the coldsore. Wins.
Ok moan over, apologies if I've been/I'm about to be a little absent on the blog, although I have got some guest posts coming up soon from some lovely blogger ladies so keep your peepers peeled (gross) for these!