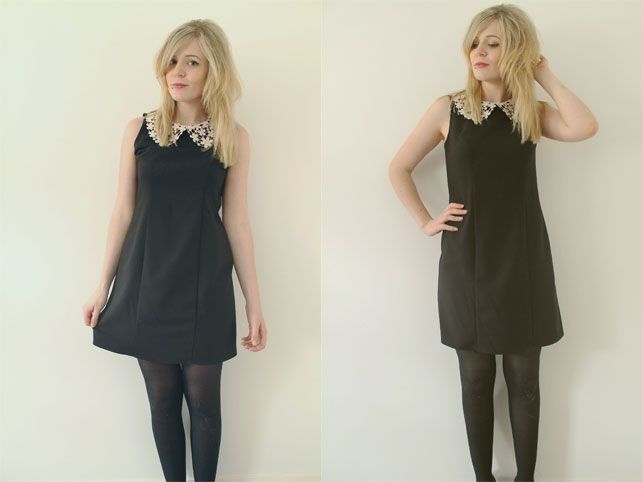 Dress: Clothing At Tesco
Ah there's me saying I've never owned a little black dress and then I go and buy two in a month. To be fair this was bought for interview purposes / formal affair purposes so it's justfied. And at sixteen squid I think it's justified even more! I do have a bit of a love for shift dresses as you can eat a three course meal, breath out, and still have the stomach area hidden, plus the flair at the bottom always makes my legs look smaller than they actually are. Bonus.
I don't know if anyone saw my tweets last night but I'm on a complete chocolate and sweet ban from now until the wedding and already I'm
dying
with the need for sweet chocolatey goodness. My fingers are actually typing this post whilst my mind wanders to thoughts of kit kat chunkies dunked in tea and it's only been....1 day : / I try not to be a Moaning Melissa when it comes to weight but there is actually
no give
in my dress so the slightest .123213 of an inch will cause it to pop leaving me to saunter down the aisle in the nuddy. Plus it wouldn't help to be a bit healthier before the honeymoon considering my plan is to eat mexican scram with lots of melted cheese three times a day.
And on that high cholesterol note I'm heading off to watch geordie shore - why oh why won't Charlotte & Gary just be together and deal with it? They're like a more kebab shop less caviar version of Chuck & Blair and I love it.