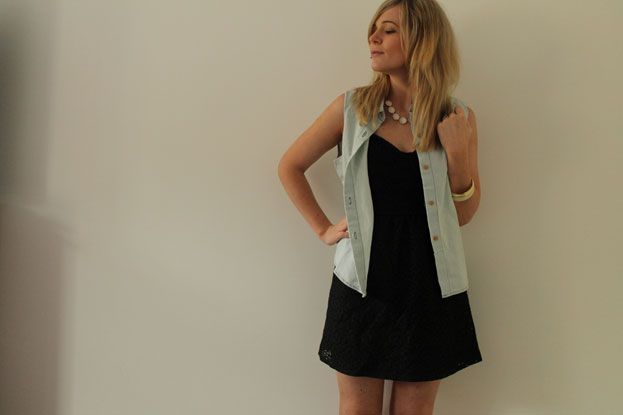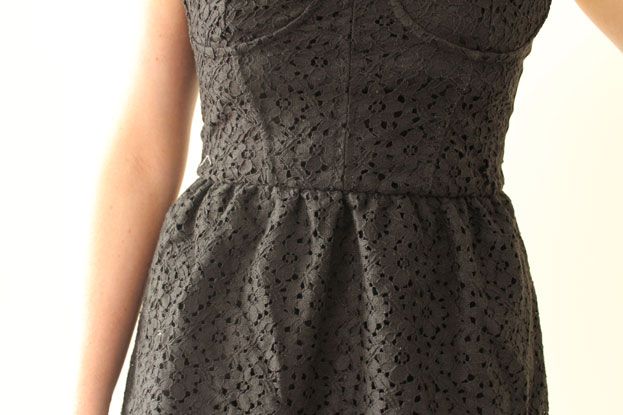 Dress: Topshop
Denim Shirt: c/o Glamorous
Daisy Necklace: Newlook
Bangles: Primark
Gutted, just linked this necklace and it's now in the sale after I paid full price two weeks ago, sigh. I posted about my first ever dabble with the lbd last week and here it is in all it's glory made into more of a casual affair thanks to this denim shirt from Glamorous. I'm actually really happy with this, I've seen a few sleeved versions gracing the rails on the highstreet but I've been a bit wary of coming across as a. a mechanic, or b.
Caggie from Made In Chelsea
. With this shirt you can make it look as androgynous or as girly as you want and I approve.
Oh, and this is my 200th post! As I type this I'm expecting a whole parade to come marching into my flat bearskins and all. In reality I'm about to tuck into a double decker and a mug of tetleys. I should really cut down my chocolate in take, or at least stop blathering on about it on here. Although in an attempt to exercise I actually swam this week despite the pool being full of elderly hairy gentleman. It wasn't until the day after my colleagues decided to tell me that particular pool is a known stomping ground for perverts....