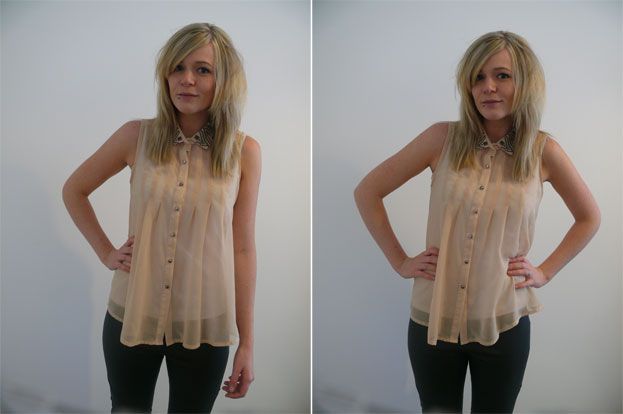 Shirt: Primark
Pleather leggings: H&M
Primark have reminded with this shirt that sometimes quantity isn't quite as good as quality, the buttons are all sitting in the correct holes yet there still seems to be some gapey wonky collar action going on, ahh well my photos have also come out a bit wobbly so I'll pretend I've got some artsy theme running throughout this post!
Despite it being an extra long weekend I haven't really done a lot, I know loads of people have been out celebrating the Jubilee in a million different ways, but other than a lone gazebo sitting where the bins usually go in a pub around the corner there hasn't really been much going on here. Me and Thomas had planned to spend the weekend camping (I say camping, it's a 2 bedroom caravan with a kitchen and it's own bathroom, I will never be "outdoorsy") and sunning ourselves but as always the minute the bank holiday weekend started the clouds came a'loomin. So instead we did what everyone in Britain does on a rainy bank holiday: We went to B&Q and the electrical shops..
So that's about it, I plan on spending the rest of today doing housework and tonight I'll be glued to Big Brother, you'd think after 12 years I'd be bored of it by now but it's a guilty pleasure I could never give up!