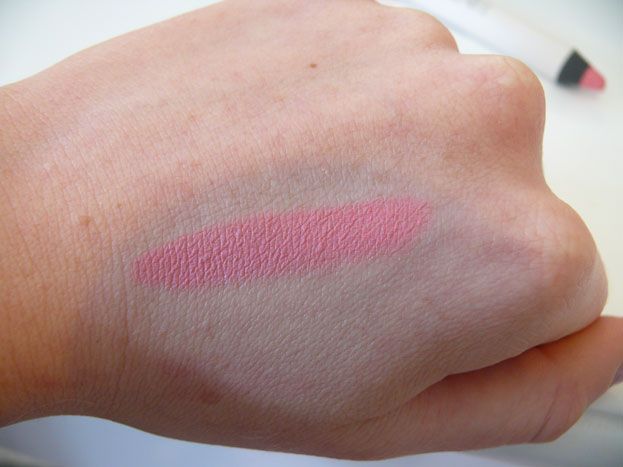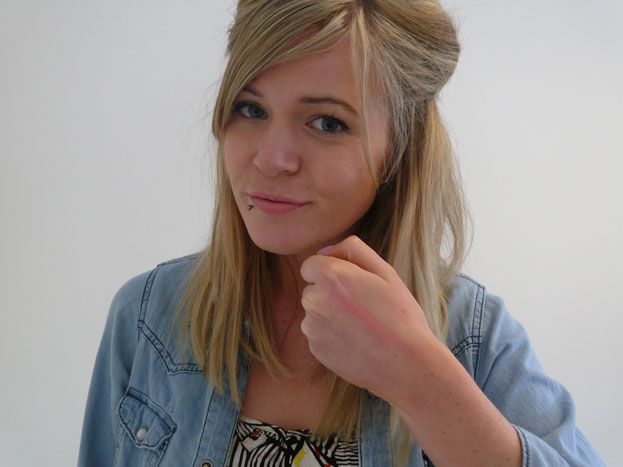 I bought this whilst perusing Oxford Street with
Lauren
last weekend, after pondering at the makeup section for a bit longer than is deemed polite I finally settled on Powder Room with my only reasoning being that it's a step away from the usual blue toned muted pinks I usually go for. Instead I was drawn to the peachy pink and the fact that it seemed to stay on my hand without budging.
So in the hope of finding a lovely colour that would withstand the test of time I rebelled against the golden rule I always follow with lipstick, "Do not buy anything matte and you have dry lips and it'll look rubbish", and happily handed over my pounds to the perfectly made up sales assistant….I should have stuck to my rule. On application Powder Room is everything I wanted it to be, it glides on smoothly and there's even a hint of creaminess in the texture that'll allow you to do some pretty serious lip smacking (what an awful phrase) to spread the product evenly, the colour is complimentary to my skin tone and I actually looked in the mirror and thought to myself in an American accent "not baaayyud".
Unfortunately about 50 minutes later I noticed that the formula seemed to have changed from creamy to chalky which is fine for staying power but not good for dry lipped Larrys like me, the product clung to the wrong places and gave the effect of pretty much every other matte lipstick I've ever tried.
However
mixing with a bit of clear lipbalm worked wonders and gave the oh so nice colour a lovely finish whilst saving it from a life at the back of a drawer.