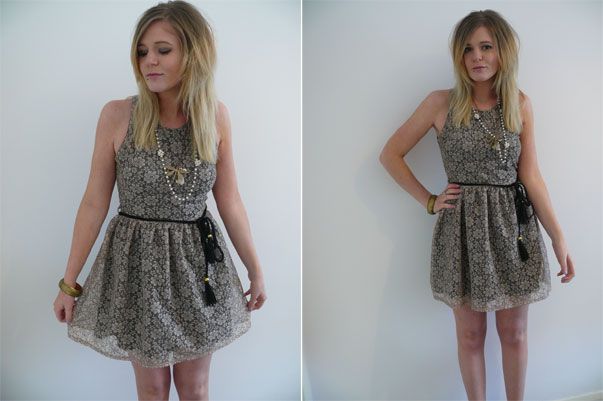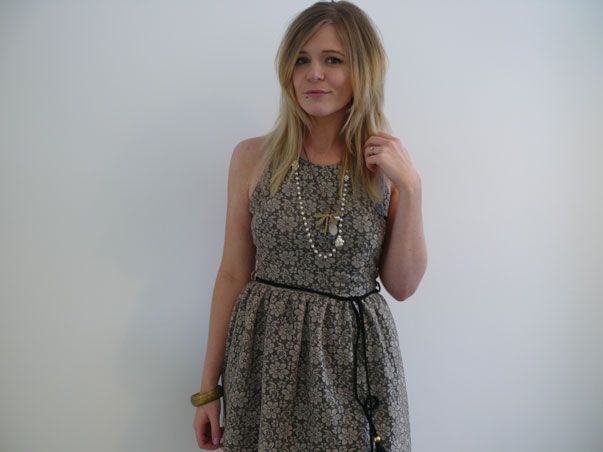 Dress:
Inlovewithfashion
Bangle: Primark
Necklace: Miss Selfridge (super old)
I think I've found my new favourite dress, I know I know I probably say this every time a new garment graces the hangers of my wardrobe but the quality is amazing and it's one of
those
dresses that can be turned into a night-time dress with a mere pair of heels. Well worth the £17 that should have really been spent on petrol or something else sensible! Annnd I've just seen that if you're a newby to
inlovewithfashion
you can get £10 off if you spend £30 with the code WELCOME10, so you could actually end up with
two sale dresses
for around £25, ah I do love me a good bargain.
I wore this on Friday for a night out (my lower half was tanned at the time, honest) that left me with the mother of all hangovers that even a big mac and a banana milkshake couldn't sort, but I suppose jiving to Labrynth, Jagerbombs, and 99p shots of vodka was sort of worth it. As a result of this I've spent the majority of this weekend on my sofa avec savoury snacks after being invited to the 24 party around 10 years too late - how have I not watched it before?! In other me news this week has seen me watch the avengers and actually enjoy it, get the cinema times wrong and miss out on American Pie, and become addicted to the
My Herritage Celebrity Lookalike
site again - anything that tells me I resemble Ashley Olsen and some old famous man in the same photo is a win for me!
Cocktails in Coconuts