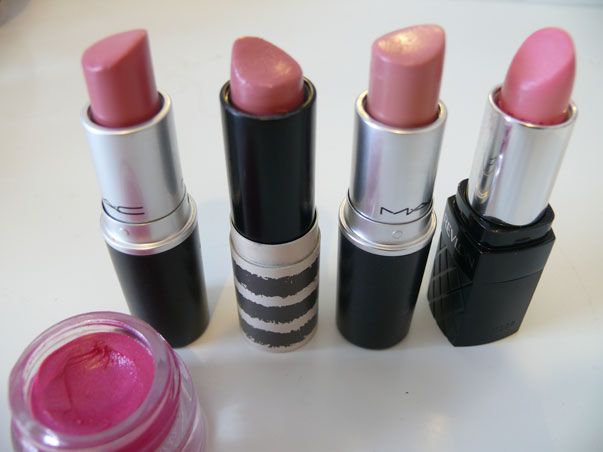 Left to Right: Models Own Lipbalm in Fuscia, Mac Lovelorn, Topshop Innocent, Mac Cremecup, Revlon Baby Pink
I'm drawn to pretty much any pinky nude lipstick and I think that's pretty obvious from the picture above! They are looking a bit darker actually but I've done a seperate review on Baby Pink
here
, and creme cup
here
which should show them in all their blue toned glory.
I'm actually gutted Topshop have discontinued the Innocent lipstick, the creamy formula is perfect for my insanely dry lips and it's pale enough not to look clownish if I attempt a smokey eye. Although I have noticed they've bought out two more shades so come September when the crazy saving can take a break for a month one of these will be mine.
After being offended by the sight of my own legs yesterday I'm off to tan before heading to London for the day, I'm already panicking about having to get on a stuffy tube to catch a 5:30 train back. Such a worrying Wendle.