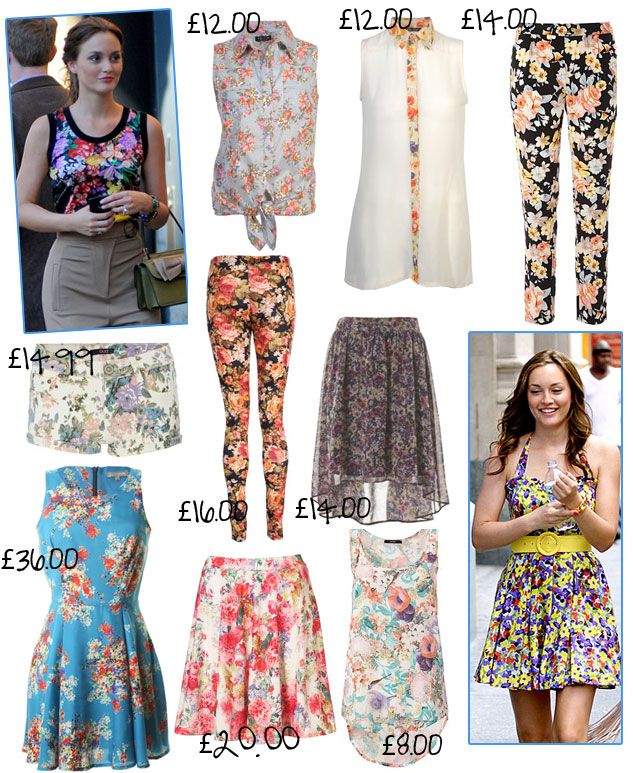 Where to Find 'Em - First Row: Cropped Shirt // Sleeveless Sheer Blouse // Trousers
Second Row: Shorts // Leggings // Skirt
Third Row: Dress // Skirt // Vest
Ah so my two favourite obsessions have come together, Gossip Girl and Florals. I won't lie, I want everything here.
Everything.
I love Blair Waldorf's style and if I had a spare £150 I would be grabbing my cyber trolley and dashing Dale Winton style around the sites filling my baskets with glee, to be honest 9 items for £150 isn't too shoddy! Alsooo if you like the skirt you can get a cheeky %15 off with the code
AFF12
and if the dress tickles your fancy Inlovewithfashion are doing £10 off first time orders so you could snag it for £26.
Argh I don't know why I tempt myself so close to payday, and even once it gets here I shouldn't really spend any of it what with the wedding saves and such. In more exciting news though (or exciting for me at least),
my mum and dad unintentionally got a puppy!
They moved to Spain over a year ago and recently a lot of the locals have been abandoning pets in the area they live which is obvs disgusting, a while back one of their neighbours had two kittens thrown over his fence! Anyway they've seen a few pesky looking mutts roaming around but this little nipper ended up in their garden yesterday, and after a visit to the vets they decided to adopt her : )
After being told by numerous people that Sally is a silly name for a dog they decided to go with Bella and I canny wait to see her.