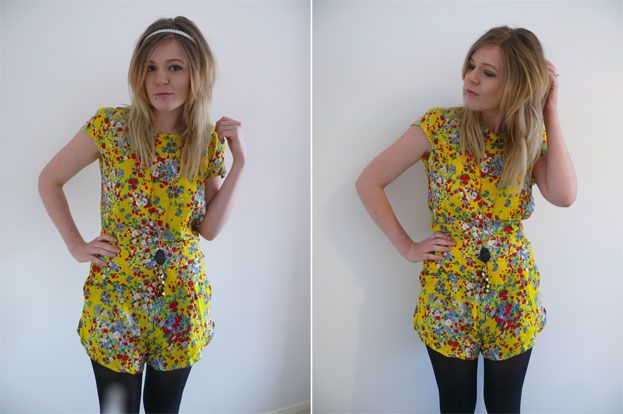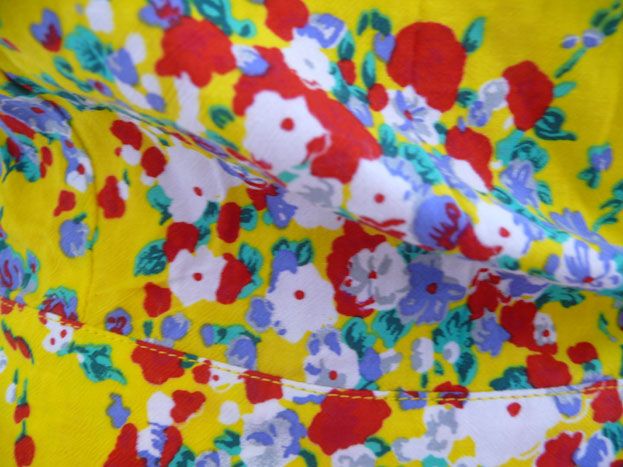 Playsuit: c/o Motel
Headband: Primark
Necklace: c/o Accessories Direct
Howdy! I'd just like to throw it out there that I removed the tights after I'd posed and I'm not one of those people that moan about the heat yet still wear 2372 deniers. However I am one of those people with thighs whiter than snow so I decided some things are best kept hidden.
This rather lovely playsuit was sent to me after attending the Motel event last month and I don't really want to take it off, I know Motel are probably best known for their "going out" bodycon dresses but I'm always won over by their day wear, plus I can add some heels to this and turn it into a night time playsuit with no problems other than my need to visit the toilet a lot more after vodka redbulls. They also do this print in a red skirt which I've been looking at for far too long, might have to take advantage of the topblog15 discount and free delivery....
In other bloggy news I've planning a bit of a revamp which is going to to bid the name "I Need More Clothes" farewell, this blog started off as a module project for uni and at the time I didn't really think of the name much - now whenever I say it aloud I feel like a brat in a pushchair so I felt it was time we parted ways before things get too messy. I'm also "doing" (sounds like a rubbish verb but my English has failed me) my 1000 followers giveaway on the next post so keep those peepers peeled!