Cardigan: h&m
Top: Topshop
Shorts: Motel
Necklace: c/o Accessories Direct
I'm quite pleased I've managed to find a way to wear these shorts, I love them and I probably will attempt at wearing them without tights on holiday where no one knows/can judge me but they're just so little and thanks to 9 years of competitive swimming (or at least I tell myself this is the reason) little isn't really the word to describe my thighs. Also it means I can contrast them with a super baggy top which is always a win.
Hope everyone's recovered well from the week after a long weekend, speaking of recovery did I mention my face was destroyed by a dentist? I kid, I'm aware it's all I've spoken about recently but I was so appalled that a little anesthetic could have an effect like that - so here's my recovery snap, the swelling has now gone and the bruise is on it's way out so soon I won't need a plastering trowel to apply concealer!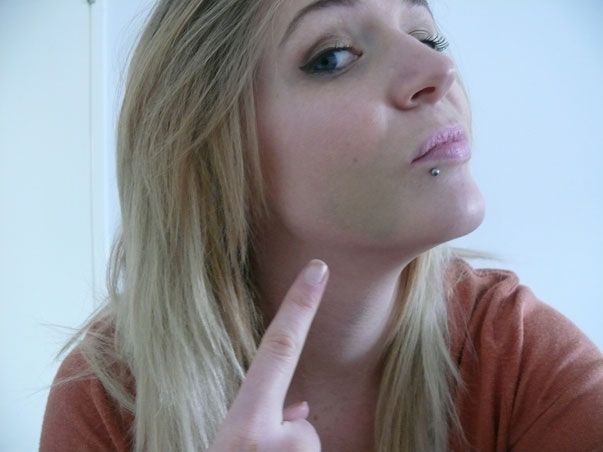 And in more shallow news I've decided to finally do something about my roots and get some blonde highlights, I've gone over a year with no colour whatsoever in an attempt to turn into Rapunzel but enough is enough and I can't take being mousy anymore ("YOU SAID SHE WAS MOUSY!" - kudos for anyone who knows that quote) and I'm hoping to be root free by Thursday. Hopefully I won't turn into a bleach obsessive this time around...