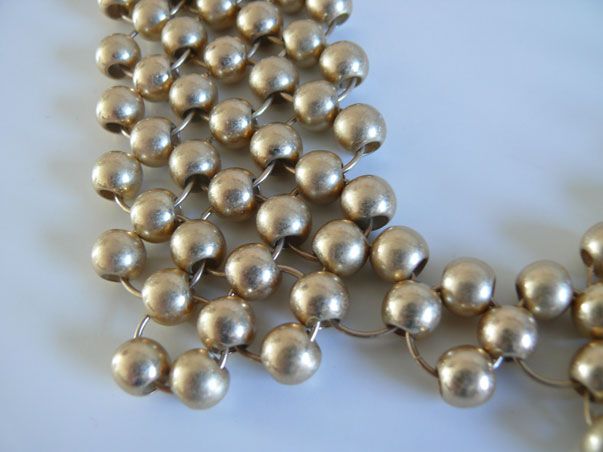 Necklace: ikandy
Dress: In Love With Fashion
About a month ago the lovely Beth from ikandi contacted me asking if I wanted to review something from her site. After having a peruse and seeing all the shiny offerings I'd have been rather silly to refuse! I chose this collar necklace as I've been admiring them on other blog posts but hadn't actually seen any affordable versions on the highstreet. I realise I'm wearing it with the wrong type o' neckline but I own nothing round necked and I didn't think it would go with one of Tom's old t shirts....
Completely changing the subject but I'm about to get the violins out: I have a swollen face. A horribly swollen face. Last night I bit into a bit of flapjack which crumbled my tooth so today I trotted off to the dentist to get a filling unaware of the horror that was awaiting me. Whilst giving me a local anesthetic the dentist managed to inject it into my blood vessel which in turn swished some crazy drugged up blood around my face which then burst more blood vestles and resulted in the right side of my face resembling a balloon. I've been told to expect bruising and the swelling to go down in three days. Pah! Has this ever happened to anyone else?!
So my plan for the rest of tonight is a hot date with Alan Sugar and a duvet.
Edit: Since writing this I have been compared to American Dad