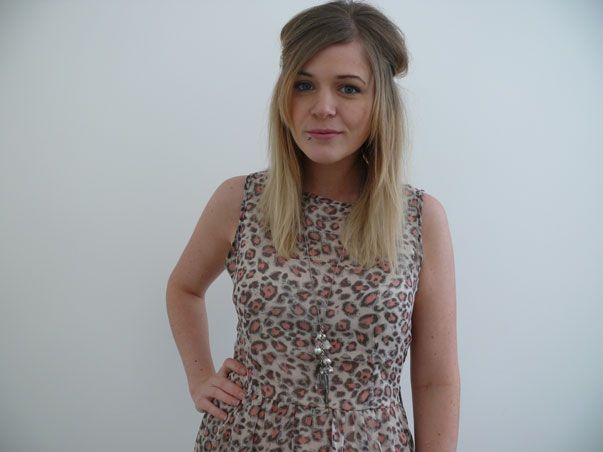 Scuse the title, I'm listening and wailing along as I type.
I was pawing all over the Missguided dress page after winning a giveaway on
Amy's Blog
and I initially used the oh so generous voucher to buy this feather print dress but the silly delivery man posted it through the wrong door : / Despite posting him a polite note the old chap in the other house won't answer to me so Missguided's customer service were pretty awesome and let me choose something else as a replacement. As much as I love leopard print I usually shy away from it as I'm almost mid 20's now and feel I could come across a bit Bet Lynch? This is perfect as the print is far more dulled down and the pastel pink makes it more wearable and less Weatherfield.
Gah I feel I should fill this post with tales of frollocking in the sun and other summer antics, instead I was completely bitter yesterday at having to part with £400 for my car to pass it's mot and actually snarled at the poor woman who took my card payment. I did try and seek refuge in three Gold Bars but even their caramelly goodness didn't help! Ah well, next weekend I get to see my Nephew and shop for bridesmaid dresses so I'll look forward to that instead.