Once again it took me forever to jump on a bandwagon but one of my missions whilst in London a couple of weeks ago was to venture into Topshop to admire (and purchase) some makeup. Living in a shoddy shopping town my nearest "big" Topshop is Milton Keynes and after attempting to peruse the makeup in there and being faced with a shoddy, mauled to death stand I left empty handed. So when I eventually made it into the Oxford Circus store I really wasn't expecting a whole section dedicated to cosmetics and was impressed with how well kept it was and how none of the products had suffered from the hands of many a makeup junky.
One of the products I came out smugly clutching was the cream to powder blush in the colour "Flush"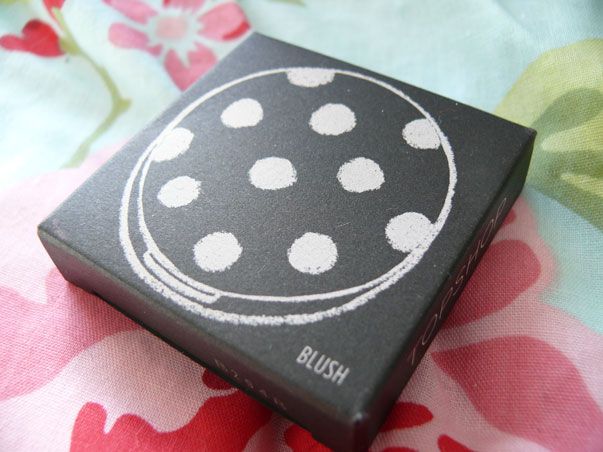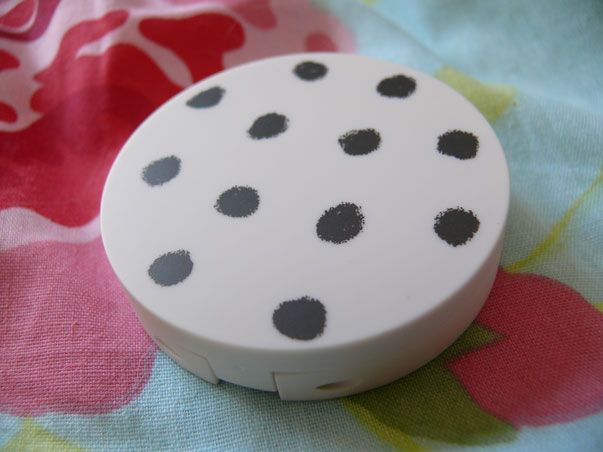 With blotchy skin that suffers from redness blushes have always been a product that I've bypassed, but recently I've started taking the time to cover the redness on the lower area of my cheeks and use this cream to powder formula lightly over my cheekbones and I'm quite liking the result! I'll be honest and say it was the hype over various blogs that lead me to try out a Topshop blush and the cute packaging was an added bonus, but these are really worth parting with £6.00. I'd also say not to be wary of how bright the product looks in the pan, one of the main reasons for me not ordering online was that the shades on offer all looked a bit too "in your face" for a blush newby, but once applied the colour is a lot more wearable with the option to build it up if you prefer. Flush is a wearable pink with the blue undertones which I seem to be constantly drawn to and pretty much lives up to it's name giving you a subtle flush perfect for the summer.
To be honest it hasn't photographed that well here, but the picture is an example of just how little colour you can get from the product if you're after a minimal justgotoutofbed makeup look. I've been applying mine with the No7 Blusher Brush but it seems to be shedding a bit and burying it's little bristles into the product (nice), although
Corrie
has found the Real Techniques Stippling Brush to be a winner.
Overall I would really recommend the Topshop blushes as they're great for all skin types and are excellent value for money. I'd say the only downside is the amount of shades available at the moment, I've just had a look online and there's only 3 - although my bank balance would see this as a good thing.