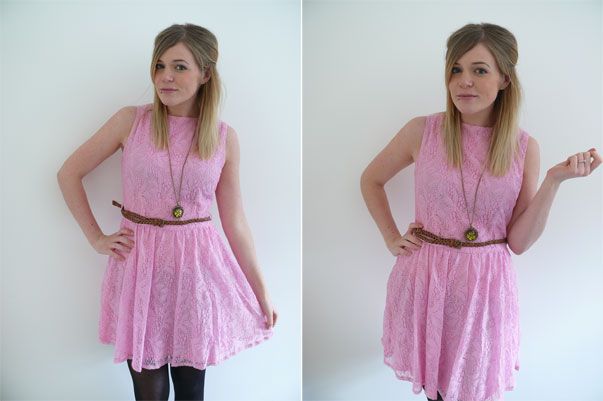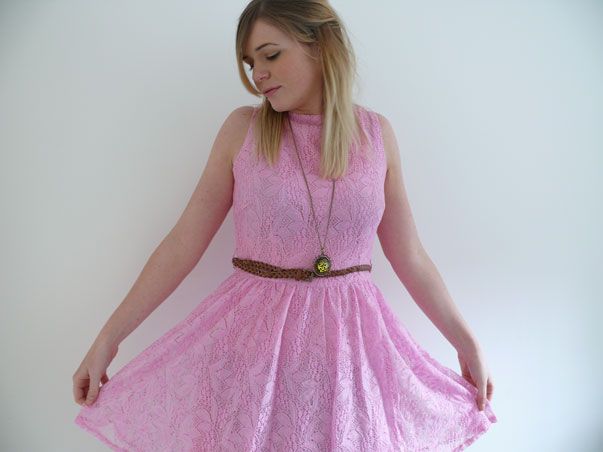 Necklace: Just found one identical here for 99p
Pale untoned arms: My Own
This dress and my recent sandals purchase has got me excited for summer. Possibly because both of them don't really look that great with tights but I couldn't subject you to my pale thighs as I just shuddered at the thought. I cannot actually wait to stroll around in this dress on holiday with a pair of wedges and a fake tan whilst slurping on a calippo sipping on a cocktail. Dreamy.
I think Missguided will probably always be my go to for affordable dresses, I bought the sleeved version of this in blue last year and after seeing Sarah's post dedicated to the amazing Aldara dress I had to get it, and to be fair paypal money isn't real money is it?! Although I don't know if it's fueled my lace addiction as I'm already eyeing up the minty green version...
In other news I'm on the hunt for the perfect headband/side tiara for the wedding, I know I know I've been bleating on about the fact that I'm no longer going to be "Miss Smith" quite a lot over the last few weeks but I'm rather excited to shed this not very nice surname. Plus I'm hair obsessed so headstuff is a big deal for me. I've seen a load on this amazingly affordable local to me site but I'm thinking these two are my faves, whaddaya reckon?