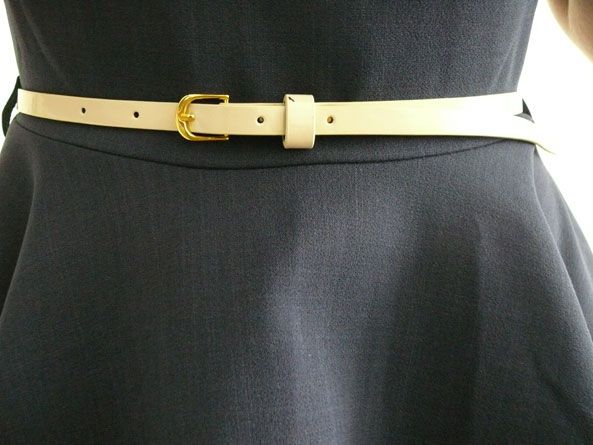 Blue Skater Dress: c/o Freemans.com
Well hello there! 'Scuse the lack o face in these photos, my skin has decided to be quite cruel and give me the gift of a coldsore, as much as I try and decline these gifts it seems to want to keep on giving. Obviously with the LDNLUNCH coming up an having to go looking like a giant scab I feel a bit crap, so it was a rather lovely surprise when I received this here dress. It's the perfect officey length and I might even be brave enough to wear it bare legged in the summer : / If you likey keep on your lighty (oh dear) or go and have a peek at the rest of their summer dresses here.
Oh has anyone else seen Woman in Black? I watched it last night and without sounding like a skeptical Susan I was a bit disappointed, I'd heard loads of hype about it being the scariest movie in a long time but I just didn't really get it? It just seemed to be 90 minutes of a silent Daniel Radcliffe trying to master a confused face whilst wandering around in the dark. Give me Haunting in Connecticut any day!
Not really much else to say really, ate a nice free Wetherspoons curry yesterday and I'm about to head out to buy some milk - Yes Katy, more milk! Next weekend is obvz going to be a lot better, quesadillas and bloggers = wins all round.