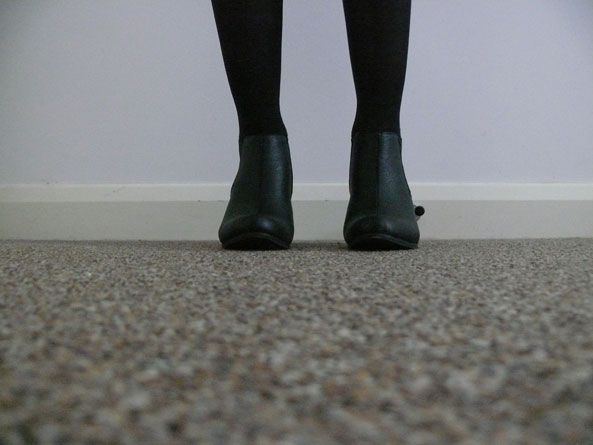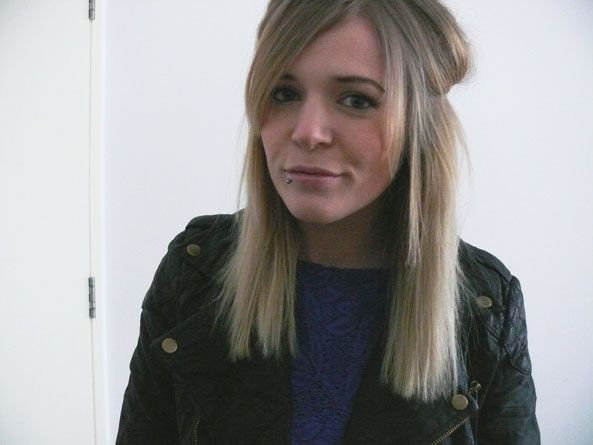 Jacket: Miss Selfridge
Dress: Missguided
Shoes: So You Shoes
First I want to apologise for the grainyness of these photos, my camera is a berk and I don't get how sometimes it'll take clear pictures like
these
and other times look like I've taken photos with a disposable? I guess it is 6 years old so maybe it's time for an upgrade, despite not being able to save for one till after the wedding I already have my peepers on the Sony NEX-5 so hopefully it'll come down in price at the end of the year. If anyone has any other good camera suggestions please let me know!
I actually wore this outfit for a meal at Ask with Thomas, I'd been looking for the perfect biker jacket for a while but a lot of them either made me feel like Danny Zuko or would only zip up if I sucked in my tum as far as it'd go, I found this on the Miss Selfridge website and it's pefect - baggy enough do zip up but heaps more fitted than a bomber. The dress is an old fave from missguided but alas it seems to be shrinking and showing off a lot more of my notsopeachey buttocks, thinking of buying it in another colour and sticking with cold washes.
Other than a gorgeous chicken pizza at Ask the weekend consisted mainly of Dexter sessions, getting angry when he ran off with that floozy Lila (oh sweet Dexter why must you cheat?), and making cupcakes that are too sickly to actually eat.