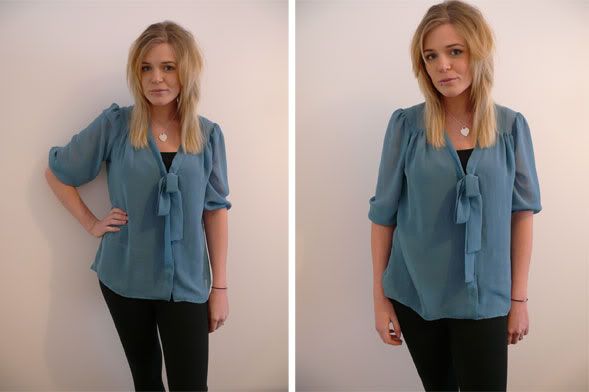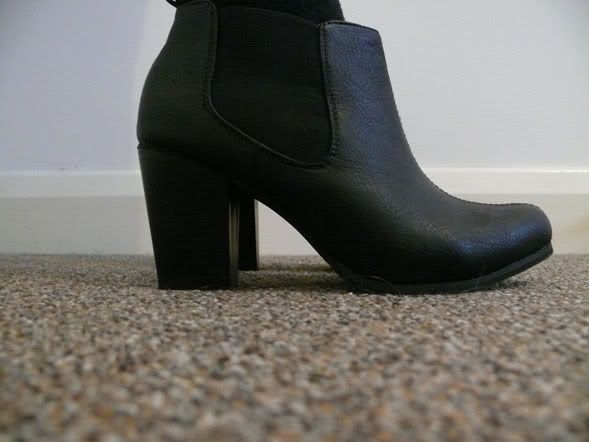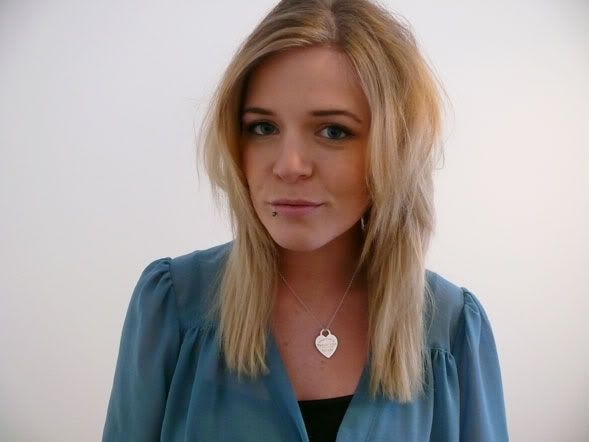 Shirt: Clothing at Tesco
Leggings: Newlook
Necklace: Tiffany
Boots: c/o So You Shoes
I've always admired block heeled chelsea boots from afar but heels are a strictly evening thing for me, so when So You Shoes messaged me asking if I'd like to chose a pair from their new arrivals section I obvs went straight for the boots in an attempt to turn myself into a day heeler. I was undecided between the chelsea boots and this pair but went for the pair that looked the most comfortable.
I'm undecided about this outfit though, I'm about to head out into the sea of creatures that is Northampton town in an attempt to find a biker jacket but I think I look a bit....officey?
I actually bought this shirt for work but have instead moved it into my weekend wardrobe, I reckon it's just my mind saying "you bought it for work, you must be working in it!" so I'm going to go all rebellious and wear it with a brown leather jacket. I'm mad me.
And I'll be finishing off this freezing saturday (car said -7.5 this morning- gah!) with take me out and yet
another
Morrisons salad. I love them. I cover everything in bacon pieces and let the party inside my mouth begin.