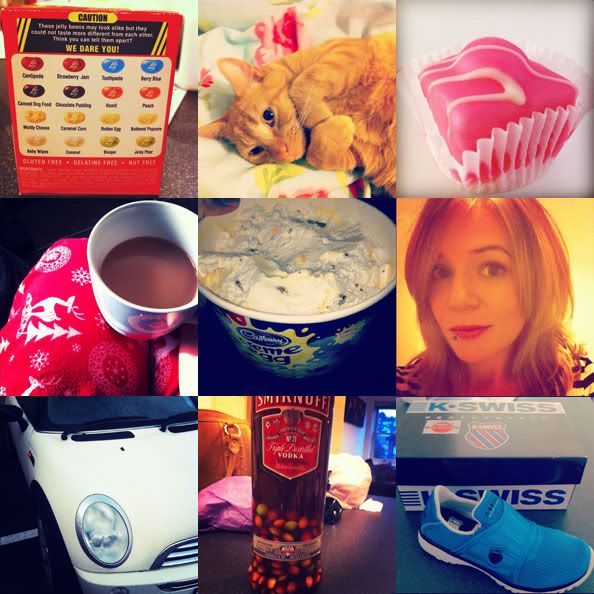 1. I tried the booger one and refused to eat anymore, I think the vomit flavour would actually make me do so.
2. I flaunt Theodore on this blog an unnecessary amount but he looks quite cute here so I'm hoping to get away with it this time.
3. I swear these were bigger when I was younger. One day I will be given the giant one as a birthday cake.
4. Copious cups of tea and belated christmas pyjamas
5. This is a rival for Ben & Jerry for me which is saying a lot as they're my heros.
6. Braving red lipstick and horizontal stripes, such a rarity that I decided to document it.
7. My car has been the bane of my life this month, first the radiator goes kaput and then the front and back breaks. If it doesn't pass it's mot in March I will be cross.
8. The only thing wrong with this is that you have to wait around 4/5 days before it's fully dissolved and it's such a long wait.
9. Got maself some kicks. Haven't actually got maself off the sofa yet : /