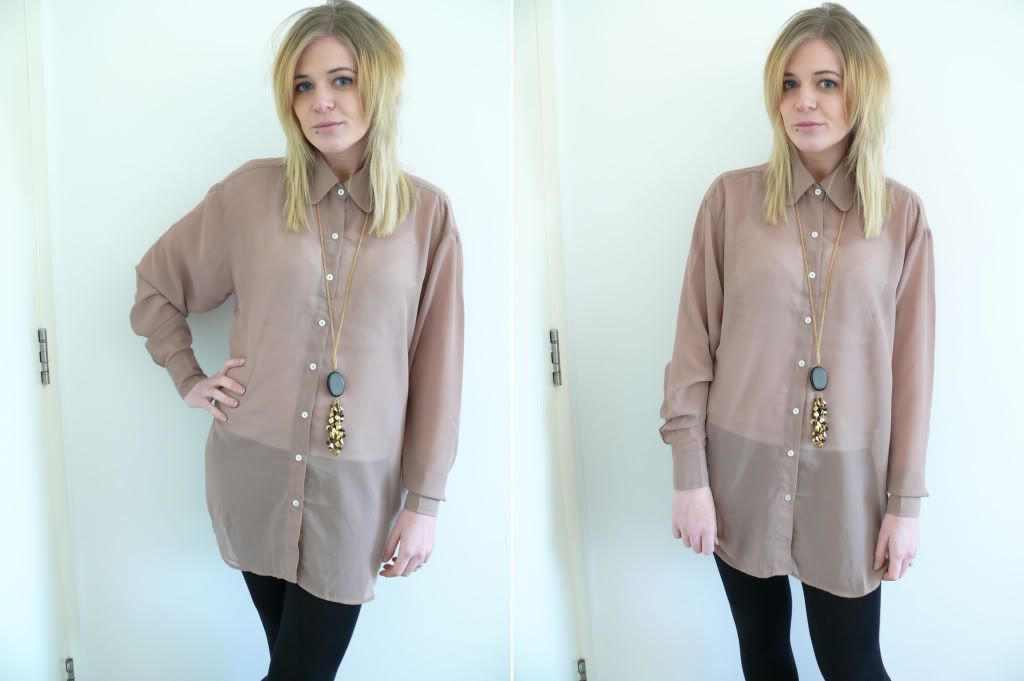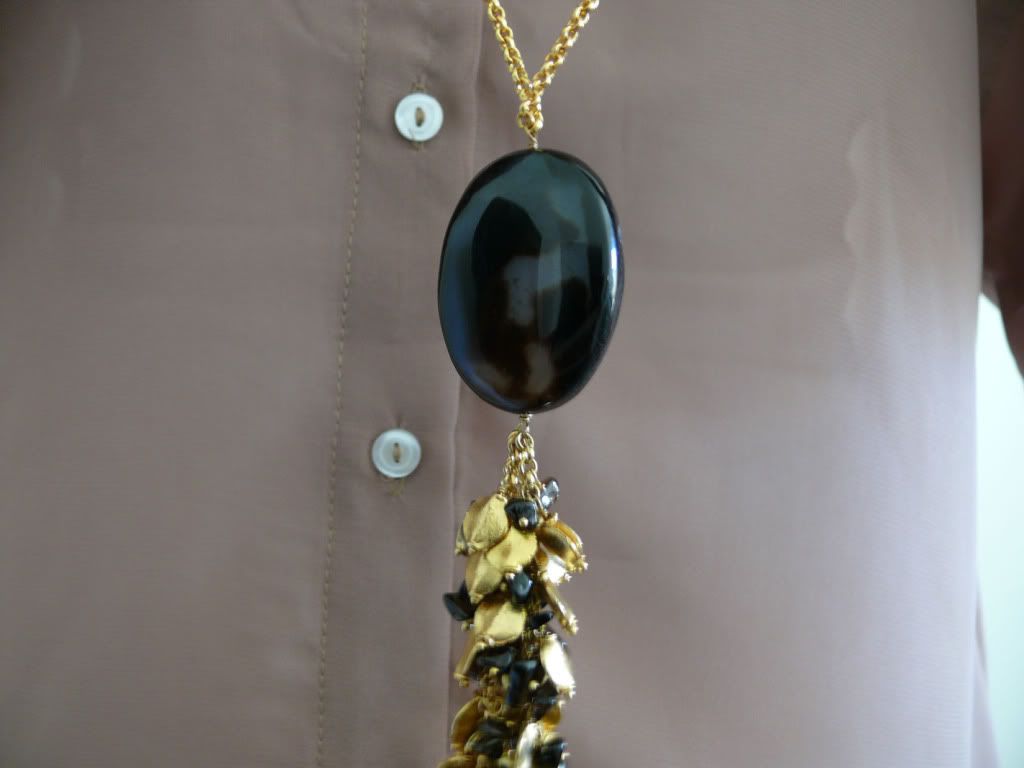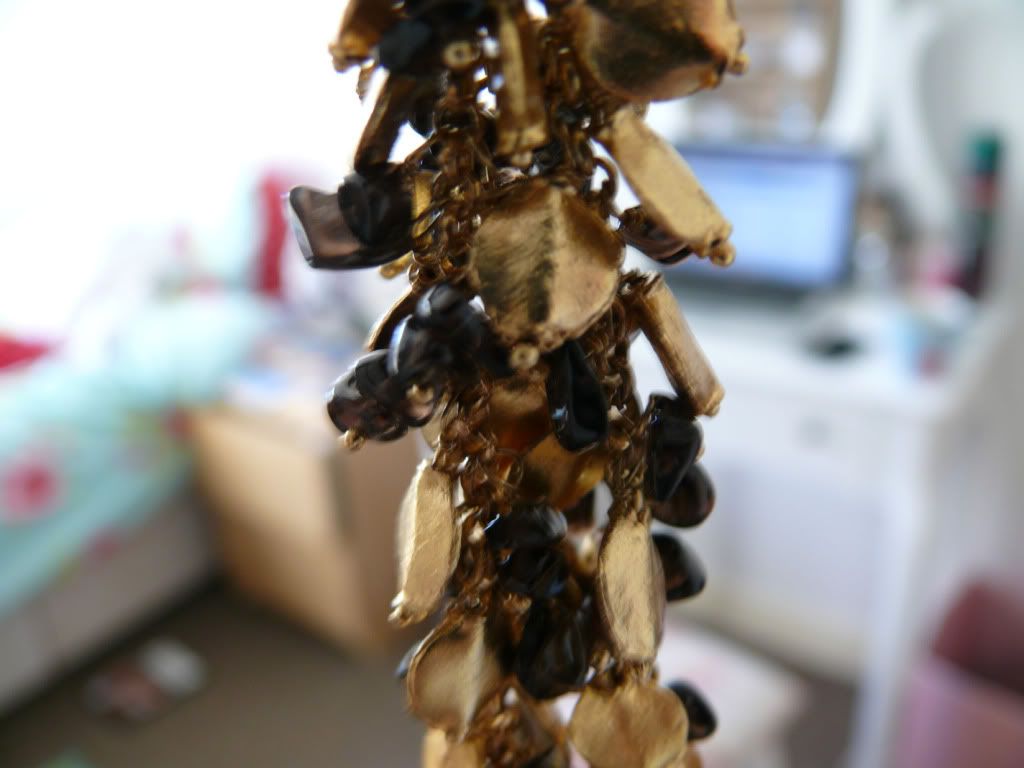 This is actually yesterdays outfit and the shirt is the half of my order Ark actually got right. I'm a little bit annoyed with them tbh as they were obviously aware that they'd ran out of the playsuit I ordered as they've marked the invoice, but instead of giving me a refund or asking what I'd like as a replacement they took it upon themselves to send me an ugly black number that looks NOTHING like my original choice. It's ridiculously short/highwaisted and shows off an unflattering camel toe so that it's being returned asap.
I do however like this shirt, although I'm unsure if my shoulder length barnet can pull it off? I feel a little butch in it hence the awkward snaps but it's so comfy and versatile so it's going to be a keeper. And I am rather in love with this necklace, I was contacted by a lovely lady named Susan from Accessories Direct who gave me the choice of some gorgeous jewellery to review, being a sucker for anything chunky I chose this straight away, I really like the black and gold together and if I listen to Sam Sparrow I can pretend he's singing at me. This is by a designer named Kate Benjamin so if you like what you see have a looky, her pieces are pricier than what I might normally go for (this necklace retails at £48.00) but from the weight and feel of it I can tell it's going to be a trooper and last a long time!
I spent the majority of my Friday off work in Asda due to an unfortunate incident with one of their cereals. Whilst Tom was innocently munching away on some Choco Flakes he caught his tooth on some sort of mini stone/seed hidden within it and has broken his front tooth. Literally half of it has just crumbled off. They had an "If you're not fully satisfied" number on the back and obviously he wasn't that satisfied so gave it a ring, apparently it's now under investigation but I'm hoping they offer some sort of compensation, we're both quite passive when it comes to complaints but it's going to cost £200 to get his tooth fixed so I think it's only fair that they foot some of the bill? Or do you reckon we're being a bit cheeky?
So, happy to see the back of Friday 13th, we're going to spend tonight (which is Saturday - I'm scheduling!) in front of the tv eating cream egg icecream, watching take me out, and enjoying some 3D goodness.