I've hated the sales this year, from the annoying pushy people to the 3 year old rubbish that a lot of shops seem to have bought back in the hope of selling it. To be fair after splurging on a macbook I didn't exactly have wads of moolar to go wild in the sales anyway but seeing what looked like rags gracing the floor still annoyed me. And why did they start them so early?!
Mini rant over as I actually managed to find a sale I
liked
. I can't actually remember how I ended up on the Ark site, I think I was looking for summery playsuits but instead found my favourite sale of the year.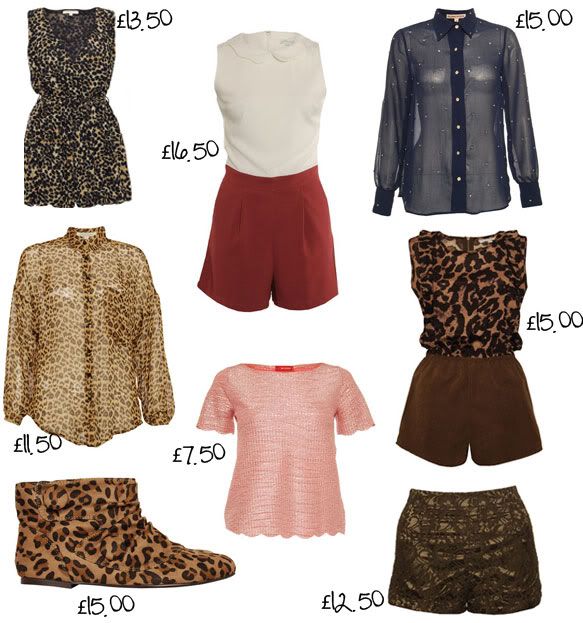 All from the
Ark Sale
I had some paypal pennies thanks to a man who bought my fur jacket (??) so I managed to purchase a playsuit and a shirt for £26 - Bargain. Just thought I'd share my find as I know a lot of other people have been disappointed with the sales this year.
In the fear of sounding like a braggie Sue (New Years resolution: stop adding Sue to everything) I got my wedding ring yesterday! I'm so excited that some of the plans are starting to come together, I'm usually really rubbish at organising things so thought the whole process was going to be a bit of a disaster but I'm really happy with everything we've managed to find/arrange so far. Now I've just got to find out what the council did with our marriage paper work....