I decided that I had to own a red lipstick. It was probably after seeing a picture of someone with hair as mousy as mine making it look good (I've just googled "blonde hair red lipstick" and this is most probably true), and then I saw Klee's post which made the decision for me - Red lips you shall be mine.
Rather than shell out for Mac and then get angry about wasting my money if I turned out to look like Krusty I used my Boots points and went a bit crazy testing about a million different reds on my skin. I don't like Matte lipsticks as I have a gross habit of chewing my lips so I find they make me look hideous, which was a bit of a pain as most highly pigmented red lipsticks tend to have a matte finish. Luckily my mitts were drawn to the Revlon Colourburst Lipsticks and after a bit of a lot of pondering I decided on Raspberry.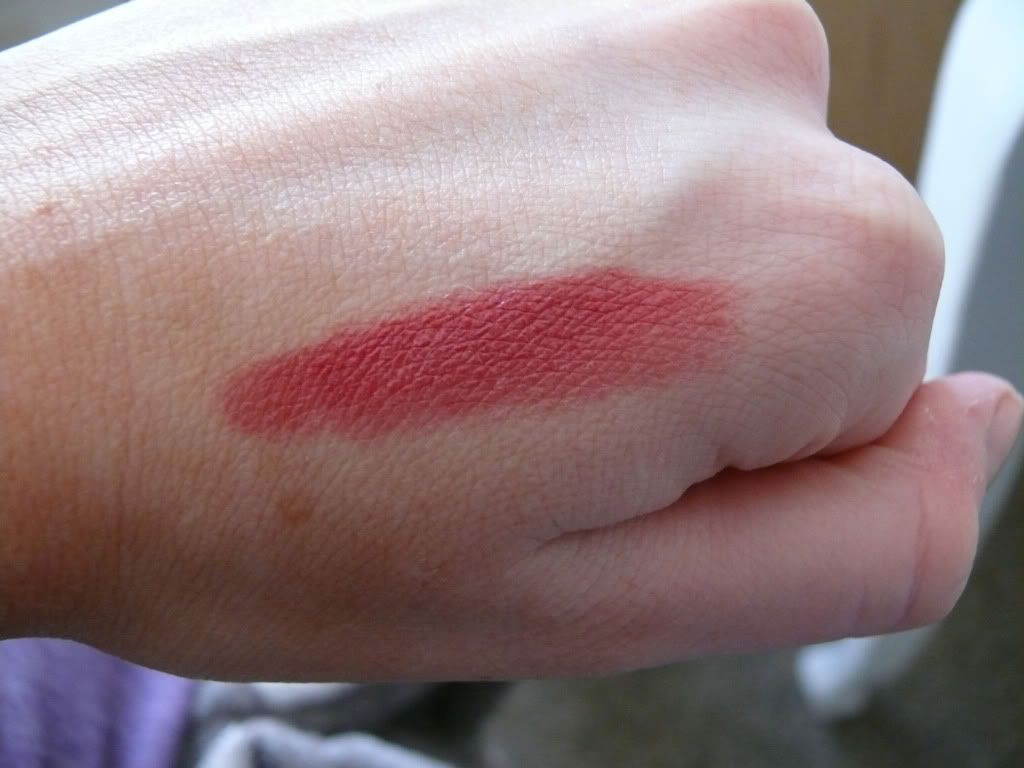 I don't think I have anything bad to say about the lipstick itself. It's a gorgeous finish, this here swatch stayed put on my hand for a
very
long time, the packaging makes it look a lot more expensive than it was (£7.99), the shape makes it so easy to apply, and it doesn't have an overpowering scent. I'm just not sure if its THE red for me, I reckon I should have been more daring and gone for the reddest of reds rather than a berry shade.
Hello Roots