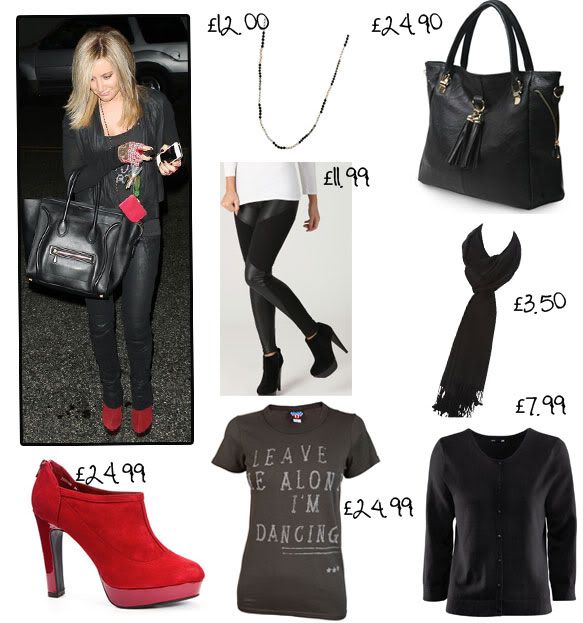 Necklace / Bag / Leggings / Scarf / Shoes / T Shirt / Cardigan
As much as I liked the character Sharpay (not that I'm a High School Music Fan...honest) I couldn't really see myself donning an all pink glittery number for jaunts around town, although I'm sure I'd have fit right in with the people mentioned in
this
post! To be honest I don't think I'd be brave enough to wear this either as I get scared graphic t shirts make me look a bit butch, but I can admire from afar and appreciate that Ashley Tisdale has a far more versatile wardrobe than Sharpay Evans and Maddie a'la Suite Life.
Despite what I've just said my favourite thing here is the t shirt because I dance like a crazy and I despise pervy men accosting me when dancing like a crazy, I just don't really like the price that much but I suppose all sorts of logo t shirts are quite expensive nowadays. I remember back in the olden days when a £15 topshop printed tee felt a bit much which is a tragic reminder of how old I'm getting : /
Ha on this depressive note I shall finish, but Ashley Tisdale I salute your wardrobe. Oh and Hellcats.