Last weekend (or at least I think it was last weekend, the days are going so quickly lately) Mac were offering free delivery, I'd wanted Club after seeing Adrienne's post and there's always room in my makeup bag for more lipstick so who was I to scoff and turn down free postage?
Club is a duo-chrome, highly pigmented eyeshadow that changes from brown to green whenever the mood/light takes it.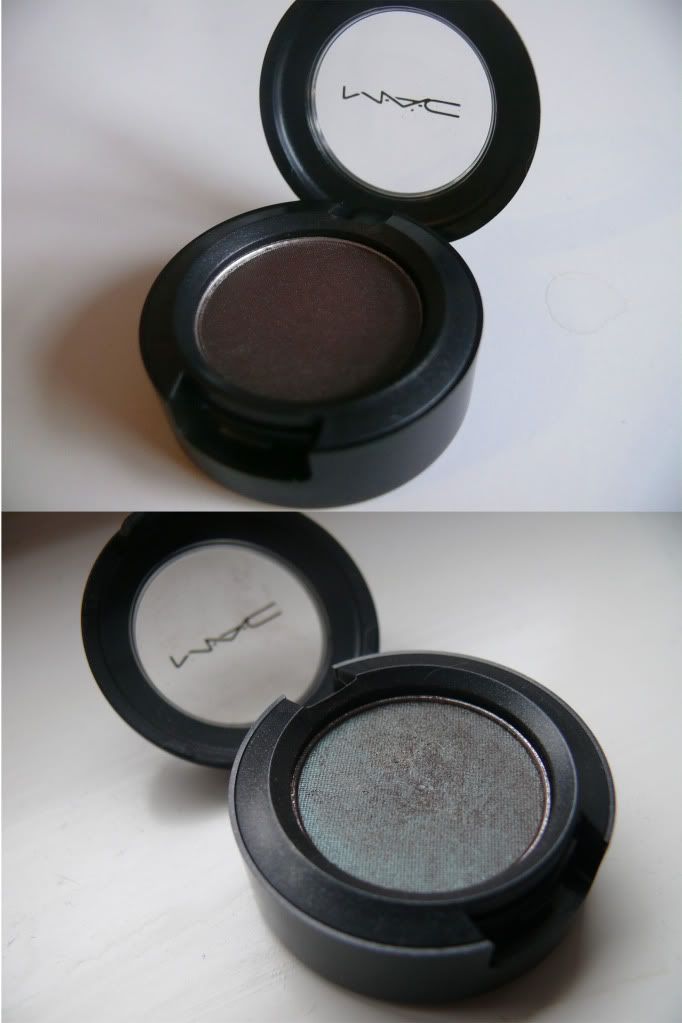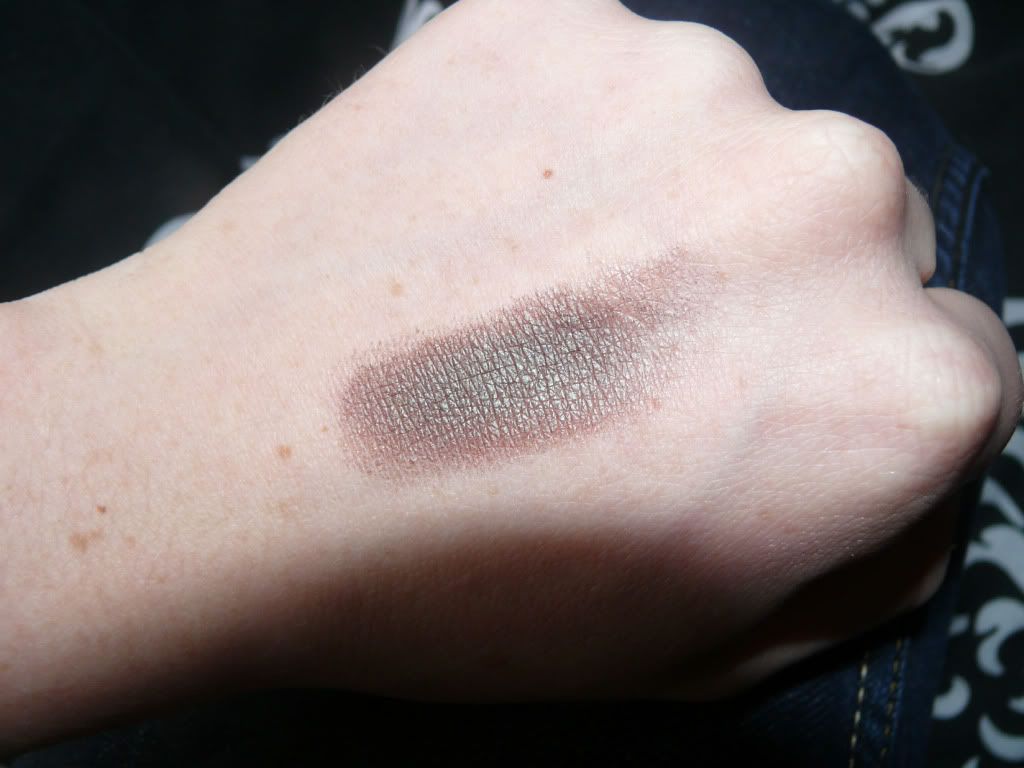 Ah I think I'm in love, the colour reminds me of a lizard but in this case it's a good thing. I've always liked green eyemake up but it can sometimes come off looking like I've been punched in the face, the brown in Club really tones down what could be a harsh green and the two work so well together. It also makes my eyes "pop" which is something I've always tried to seek out in an eyeshadow.
After an obsessive about of deciding I finally went with Creme Cup, I'm always drawn to blue based pinks and I'm not very adventurous so bought another - this time I was even crazy enough to buy a NUDE blue based pink. I do live on the edge me.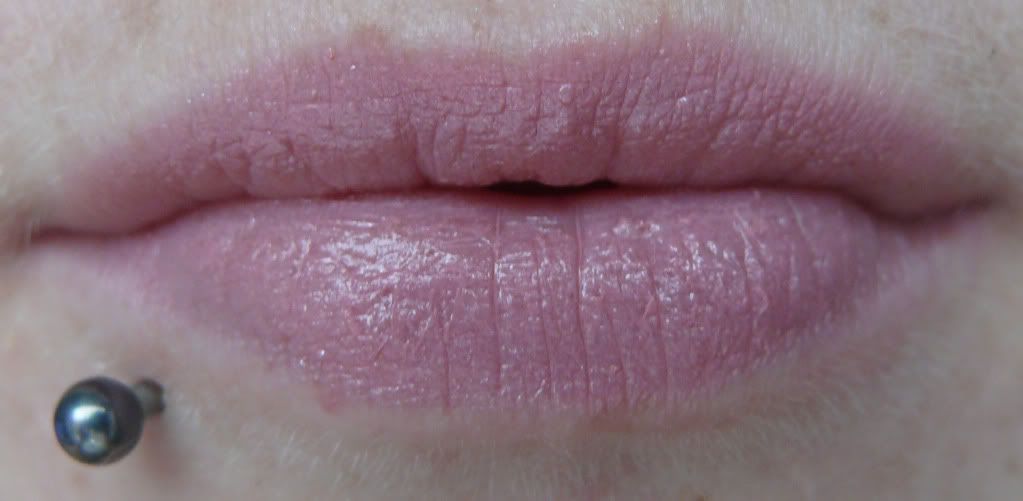 Scuse the dry lips. I think Creme Cup is a great daytime lipstick for those undaring types like me, and the pinky nude shade makes it friendly with even more nude shadows or a dramatic "night on the raz" eye.
Did anyone else take advantage of Mac last week? Annnd I know this is a complete change of subject but down with Frankie Cocozza, you are not and never will be a libertine. Go away.