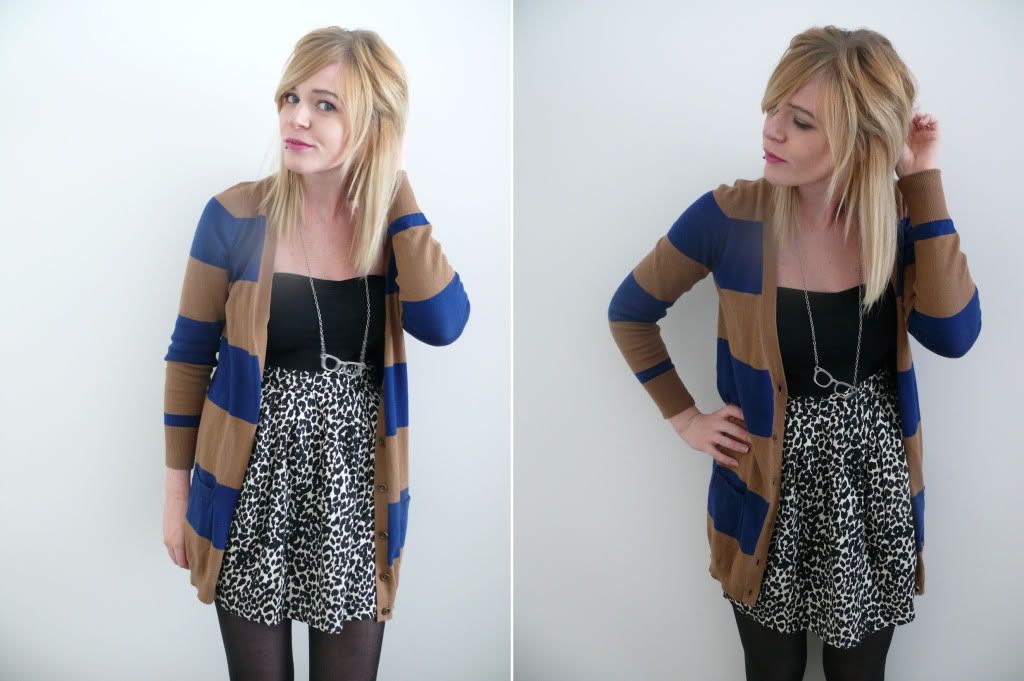 Cardigan: Primark
Dress: Motel
Necklace:
I Need More Jewellery
I don't know when I bought this dress but I remember it was with my student loan, I graduated (does it count if I didn't actually go to the ceremony?) over a year ago so it's a safe bet to say it's pretty old. I've worn this repetitvely and being leopard print it's easy to pretend it's not ancient and still manages to look ok
hanging in my wardrobe
shoved messily in a pile with my newer dresses.
Last night I wrote my final post as a mini blogger for more magazine and I think I'm actually going to miss keeping to a deadline, a concept the stressed and proplussedup me of two 2 years ago battling journalism dissertations would find sick and twisted. It's definitely made me want a career in writing eventually, but with my birthday creeping up next week to remind me I'm becoming shrivelled and haggared faster than I'd like it's probably something I'll daydream about whilst trying to explain accounting to builders.
Oh god how woe is me does this sound?! Swiftly changing the subject.... I'm liking my first elf order a lot and I'm thinking of videoing my thoughts, if I do d'ya reckon it should stick to the realms of youtube or should I add it to the blog? Or should I keep to what I know and write a lengthy post with some non moving pictures and less of my face? Hmm decisions.