After a failed attempt at collecting this yesterday (why are post offices only open for half a day on a Wednesday?) I was finally handed my first elf experience by a very polite post office lady this afternoon.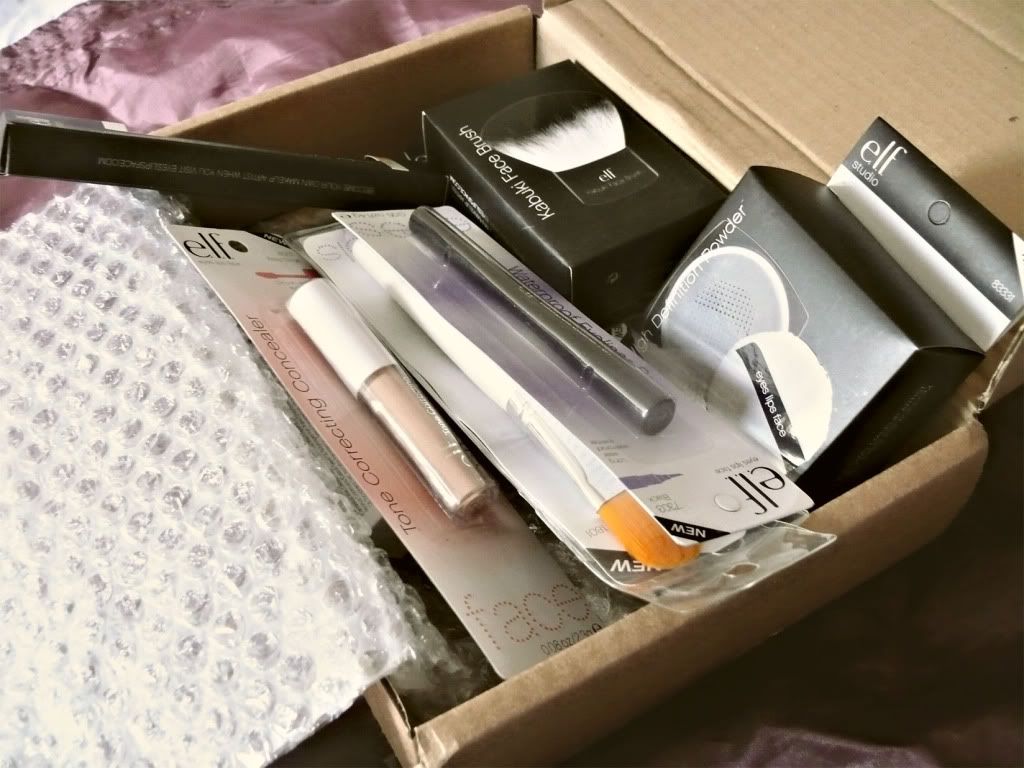 It sounds so snobby but I've always strayed away from elf due to the packaging, is it just me or does it look like something your mum would have leftover from the 80s? Or something from the 80s still gracing the shelves of poundstretcher....hmm enough 80s. The only reason I moseyed over to the website was to buy the eyebrow kit but I saw the 50% off and ended up filling my boots.
I haven't really had chance to try anything properly yet but I was quite surprised at how small the kabuki brush was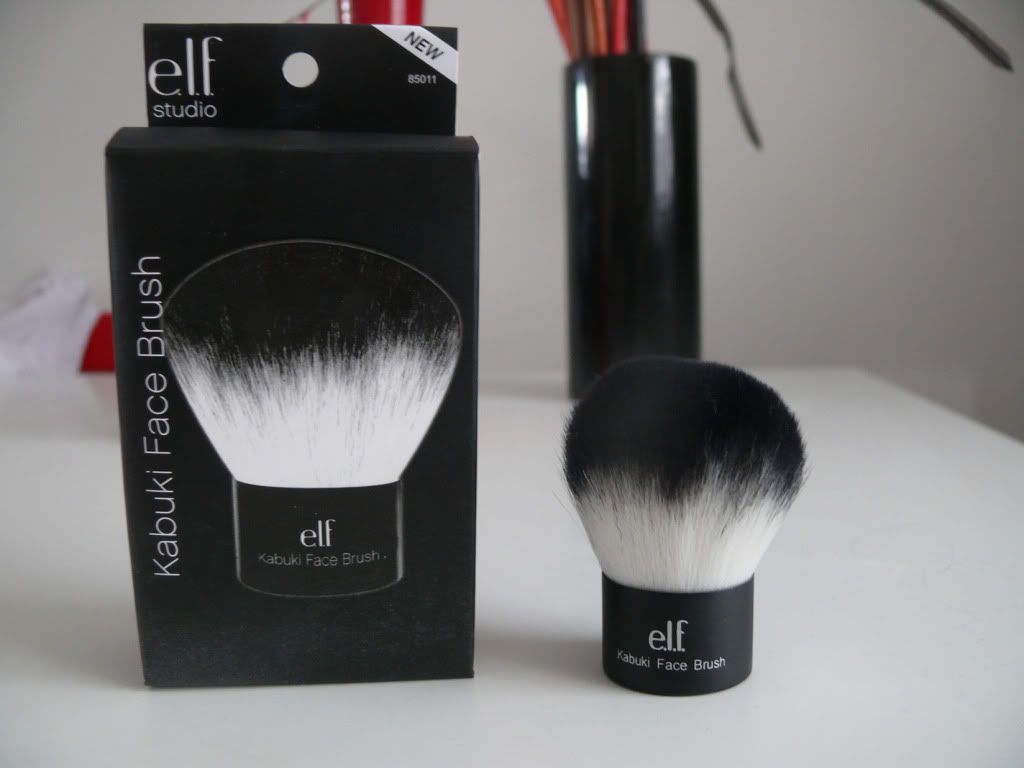 I thought the box was empty to begin with, they'd squeezed it into a tiny compartment at the bottom which is a little odd - why not just make the box smaller? It does feel soft though.
Ugh I had my work course today which was trying to teach us how to make an effective phonecall. As a "roleplay" we had to phone each other infront of everyone to show how we'd react in a difficult situation, worse still the calls were recorded...My reaction? Get incredibly flustered, blush beetroot, and hang up. Cringe.