This is likely to be a pretty lengthly post for me so if you'd prefer I've done a little video of my elf opinions
here
. If you like a good read here goes....
I ordered my first ever elf experience when they did the last 50% off code, despite hearing so many good things about the brand I'd never really bothered with it because I'm quite shallow and tend to get swayed towards things because of their packaging : / It was the brow kit that drew me in, I actually wanted brow zings but I'm a constant pauper so I went for the cheaper alternative and ended up spending more anyway and filling my little virtual basket.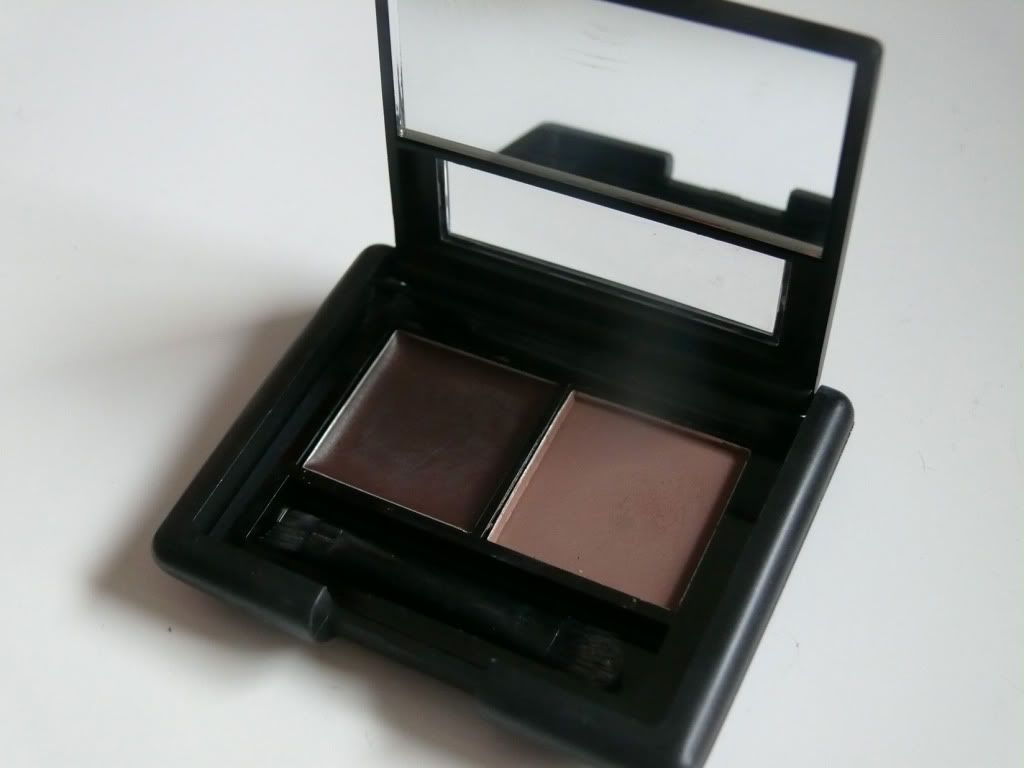 Turns out I'm not even that impressed with the brow kit. This is shade medium but the powder is quite light for me despite being naturally blonde(ish). The wax is a lot darker but it doesn't seem to make my unruly brows settle down even if I lather it on, I ended up sort of trying to press them down with my fingers which wasn't good. I'm not a fan of the brush either as to get any wax on it you've got to shove it into the wax and mine's starting to shed already. Rant over.
Honestly I only bought this as I was apprehensive and a bit curious, a few makeup brands have been labelling products as "HD" and I don't really get it? Surely as real life people we are hd? Hmmm. Anyway I opened this after a long day at work where I'd constantly been brushing my fringe off my forehead which left a nice greasy shimmer (nice), I swiped some of this over it and it disappeared! Wins. I don't know if it made me hd but it definitly turned me into less of a shiny mess so I'll be carring this around with me for flustery days.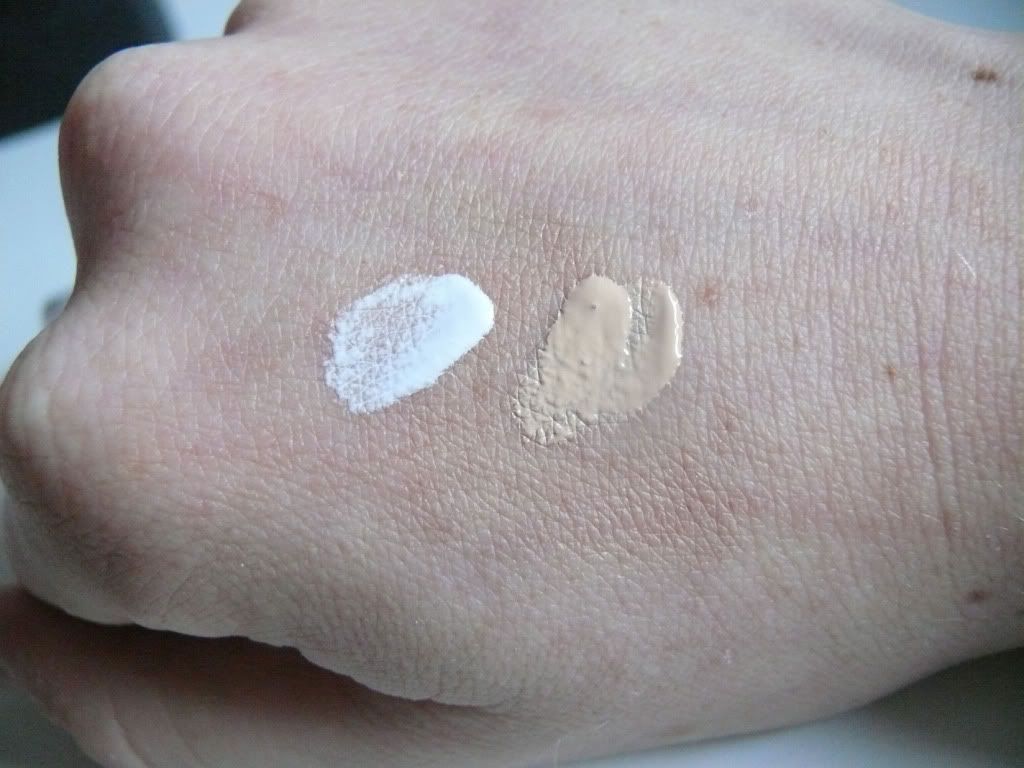 Luckily I was blessed with a lack of spots but with good always comes evil and I was given the joys of overly red cheeks and under eye circles. I pounced on these straight away as I was sure they'd help in my quest for flawless skin and luckily for my bank balance they sort of do! The under eye concealer is a really thick consistency and pats into my skin nicely without rubbing off, I use two layers and they hid my 5 hours sleep circles oh so well! It comes with a highlighter which I probably won't ever use but this is great value for dollar regardless.
The tone correcting concealer was an obvz buy for me, I'm assuming it's main purpose is to cover up blemishes and spots but I've been slapping it over the lower part of my cheeks where the dread of red hits the hardest before foundation-ing and it's doing the job! The only issue I have with it is the smell, I recognise it but can't place it, and it's a little overpowering - especioally as I'm waving it around so close to my nostrils in the morning.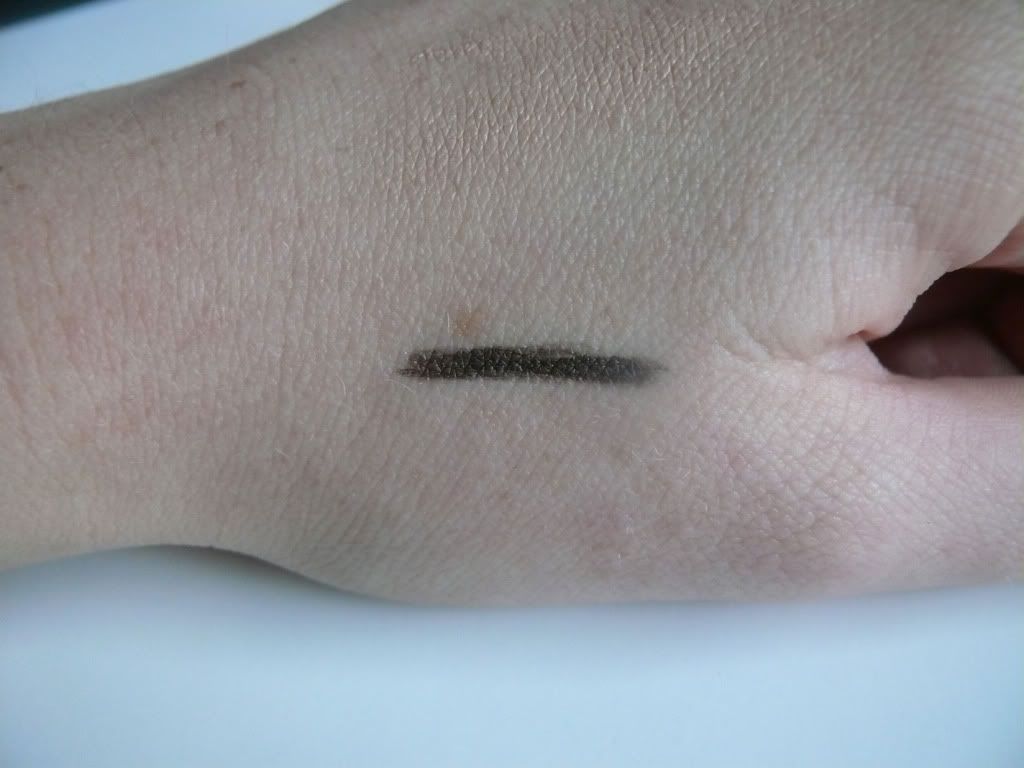 I've been an avid user of the Rimme Exaggerate Liquid Liner for years and I've never even tried anything else which is some dedication on my part! I feel a bit sad now though as I've come to realise there's better fish in the sea and it's time to move on. I love how much
easier
it is to draw a line with this pen style but I don't love how faded the colour is. Anyone know of something similar that comes out a lot blacker? Sorry Rimmel, our paths must part....
I've not got a lot to say on this really, love the colour and the pigmentation - hate the fact it shows up every little chap in my lip. Does that last part even make sense? I dont have lots of little men lined up on there...
I'd heard so many rave reviews about Elf's studio and bamboo brushes but as I've stated many a time, I'm a cheapskate so went for the regular no frills option. As a complete makeup novice I'd say they're fine, both are super soft and neither have shed yet but tbf I haven't been using them for that long. I've used the eyeshadow brush everyday though, it's firm and really gets into all the nooks and crannies of ones eyelid - ha how gross does that sound? - and applies eyeshadow
so much better
than those awful foamy brushes so this is a must have for brushytailed beginners like me.
I can't really give an objective review on the foundation brush because I just don't like the feeling of painting foundation onto my face. I feel like a painter decorater when pasting it on this way and it's gross so I reckon I'll stick to using my hands. Maybe a flat toppedbrush would be better?
So if I've not bored you to tears and you're still reading I applaud you! I'm not used to writing such long posts and my eyes are already starting to blur, shower time for me and a bit of Big Brother before bed. Anyone watching this year? Who're your faves? DOWN WITH REBEKKAH