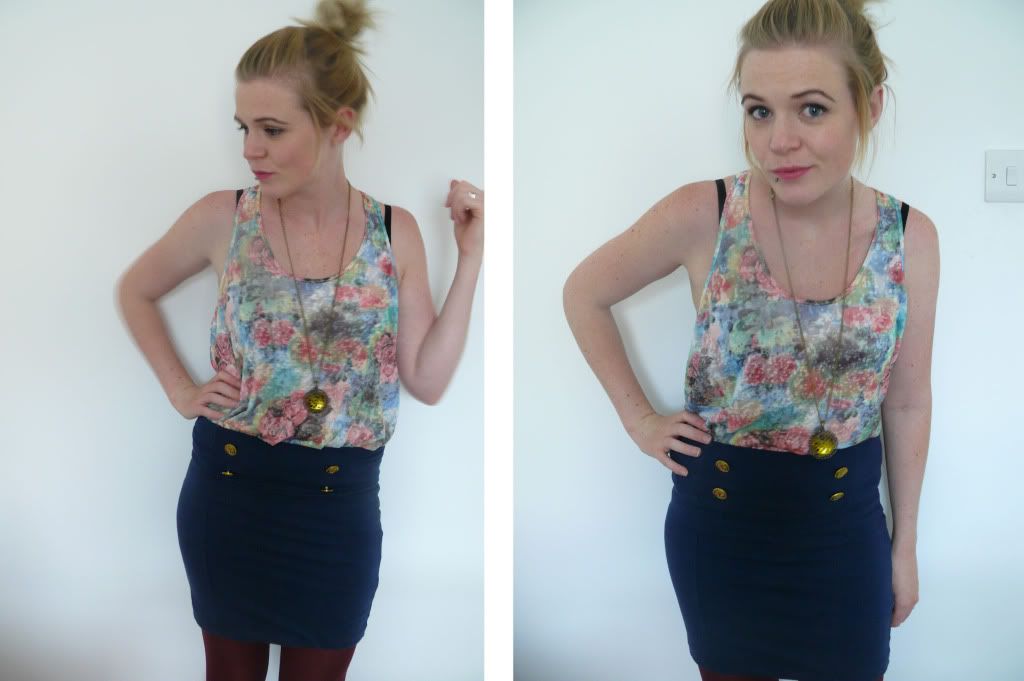 Top: Max C London
Skirt: Newlook
Sinead Tights: Asda
Necklace:
I Need More Jewellery
This top was given to me at the #brumbloggermeet curtosy of Max C London. It's a couple of sizes bigger than my usual wears but I thought I'd try it with this skirt for a sort of baggy/bodycon combo and I like. I don't think I'd go for the Sinead Hollyoaks esque tights (isn't her story line with Jason/Jasmin ridiculous?) on a night out though - i'd probably just cake my legs in fake tan instead. I probably wouldn't leave the house with such horrific hair either - recently I've sacrificed my ghd's and glossy locks for the cool setting on the hairdryer and a frizzy mess in an attempt to get it to grow. So far it's not working and I'm still shedding more than my cat.
Urgh I feel so gross, I've spent most of today cleaning my flat for an inspection on Monday and I'm caked in a layer of dust and weird back stuff that seems to be coming out of our taps? If anyone else has this please let me know as it's a bit too ghostbustery for my liking....
Hope everyone's having a good Saturday, my evening is going to consist of a bath, Jersey Shore, X Factor, and Big Brother. I have a reality TV problem.
Oh and I added these to my shop today, all items there have free postage to lure you in.