Today I am feeling incredibly hungover and full of self pitty so have spent the day in the following.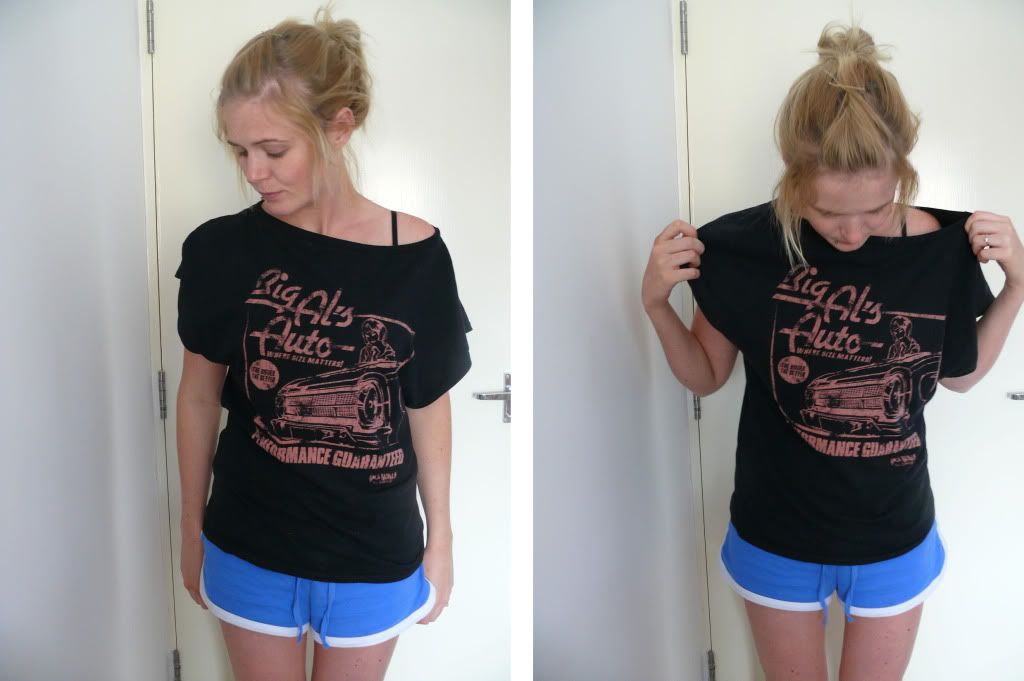 Its hardly fashion but on days like this which are becomming few and far between for me I have to be comfortable, if I even attempt to put makeup on it will be rubbed off within minutes. So after showering and blowdrying the "day pyjamas" have made an appearence and I couldn't be happier. Ugh anyone else feel like they're suffering actual torture when drying hair the morning after a few shandies? It ends up taking me at least half an hour, heat is not my friend today.
I bought this t shirt last year ish and it's from topshop, it didn't come with the creases and cat hair I've thrown those in myself : )It's by a brand called Rock Rebel which I find quite apt, as last night a random boy tried to insult me with the following: "You're not fit, you're just trying to be Avril Lavigne" !!! I can't say it's ever entered my mind to aspire to be like Avil Lavigne, I think he was upset as after sliming his way over to our group he was very clearly shot down. He looked like an egg.
Sooo the rest of my evening is being spent eating savoury snacks (I shouldn't ever go to asda when peckish) and watching trashy tv. Thanks to Kirsty I now have the new Jersey Shore to laugh at whilst I nurse my sore head.
Wins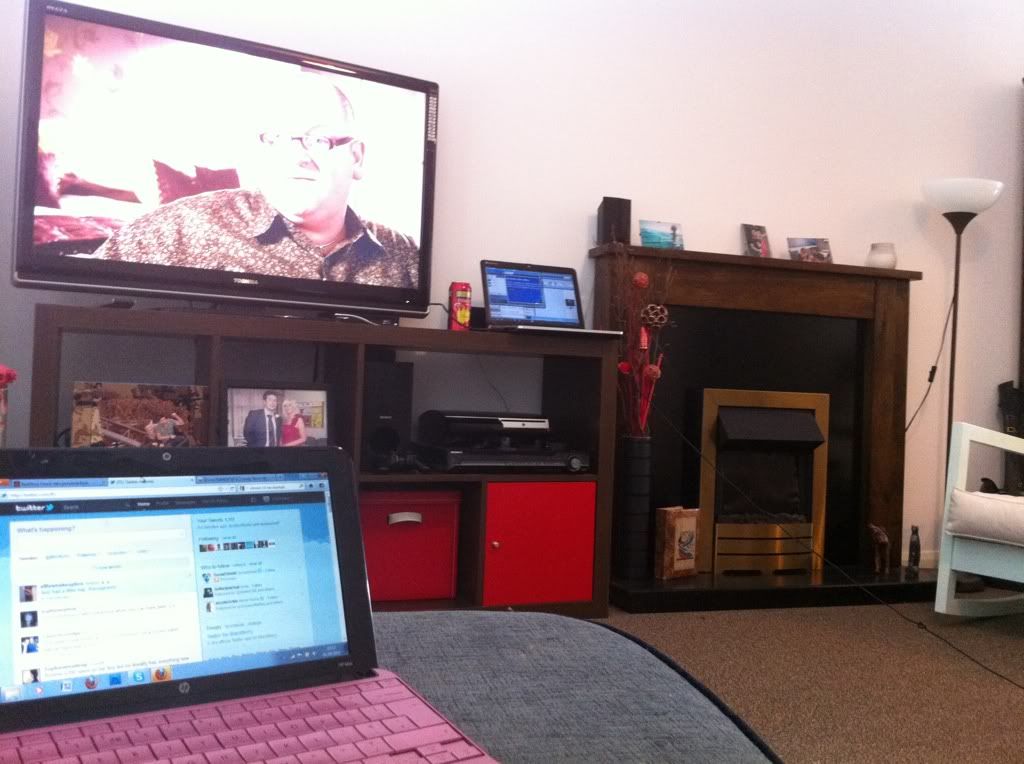 My home for the evening - go away cheeky bulmers can
Anyone else doing the same tonight? Or if you're being super active/sociable please let me know so I can live an exciting Saturday though you!