It's true, the Birmingham blogger meet was such a fun day so big thaks again to Fritha and Claire for organising it all. And another thankyou to the oh so generous Tesco for uniting me with this playsuit, I love it, I feel like a glamourous mechanic and i won't even try to explain how comfy it is.
Playsuit - Clothing at Tesco
Cardigan - h&m
Necklace - Primark
I'll try not to ramble on too much but despite nerves (I'm definitly a words on paper/laptop screen gal) I trained it to Birmingham where I met some fabulous folk who all looked uh-maz-ing. We starbuck'sed we shopped, we ate, we drank cocktails and we got stared at by a lot of Birmingham. I'm glad (and geekily proud of myself) I went - luckily there wasn't too many cringe moments waiting to jump out at me once I was lulled into feeling secure, I did have a bit of a moment in Starbucks with those little flasks but I'm hoping no one saw....seems I was channeling Dr Seuss there.
It was also great to finally get to see people in the flesh after tweeting them and
stalking them
reading their blogs. I got to chat to Maria, Char (who somehow managed to walk around bham in very high heels - jel), Danni, Elizabeth, Joy, Louise, Hayley, Gem, and Florrie. Selina who looked stunning and won best dressed bought us all some Motel goodies and Sara came loaded with missguided treats! Along with THE yellow bags Fritha brought from Max C London it was like a mass bloggers birthday. I only managed to briefly speak to Gem, Emma, Lily, Rebecca, Emma, Michelle, and Hattie but if another meet is ever on the cards I'm there fo sho.
Ok I said I wouldn't ramble and I have, here's some of my appaling iphone snaps from the day.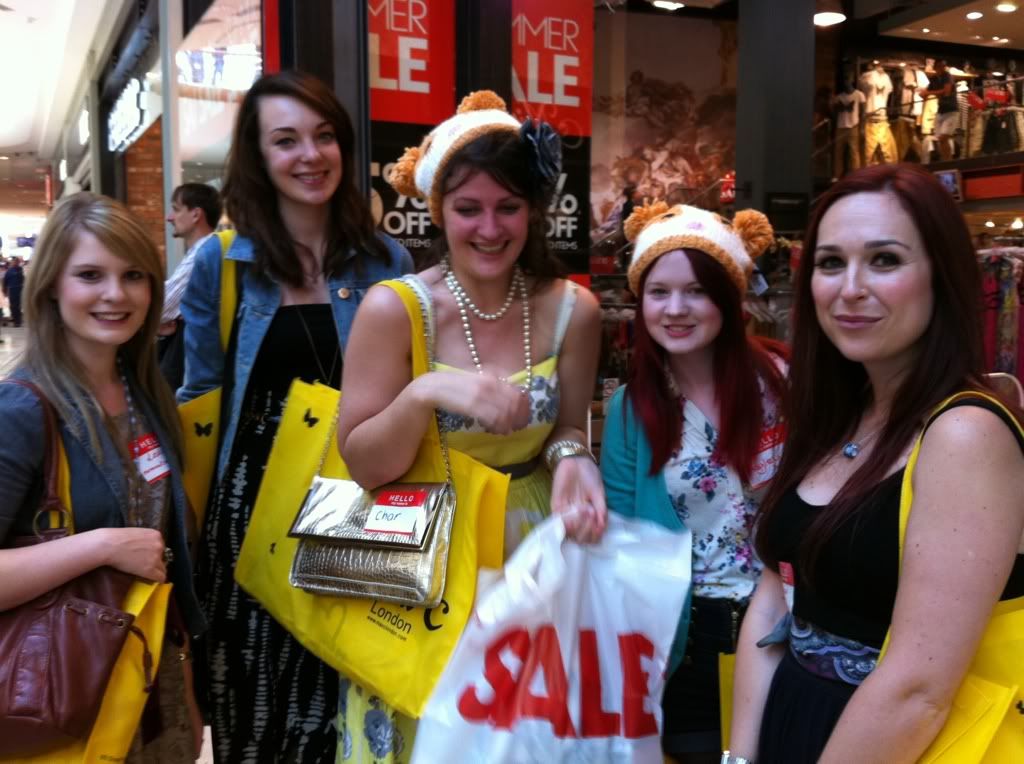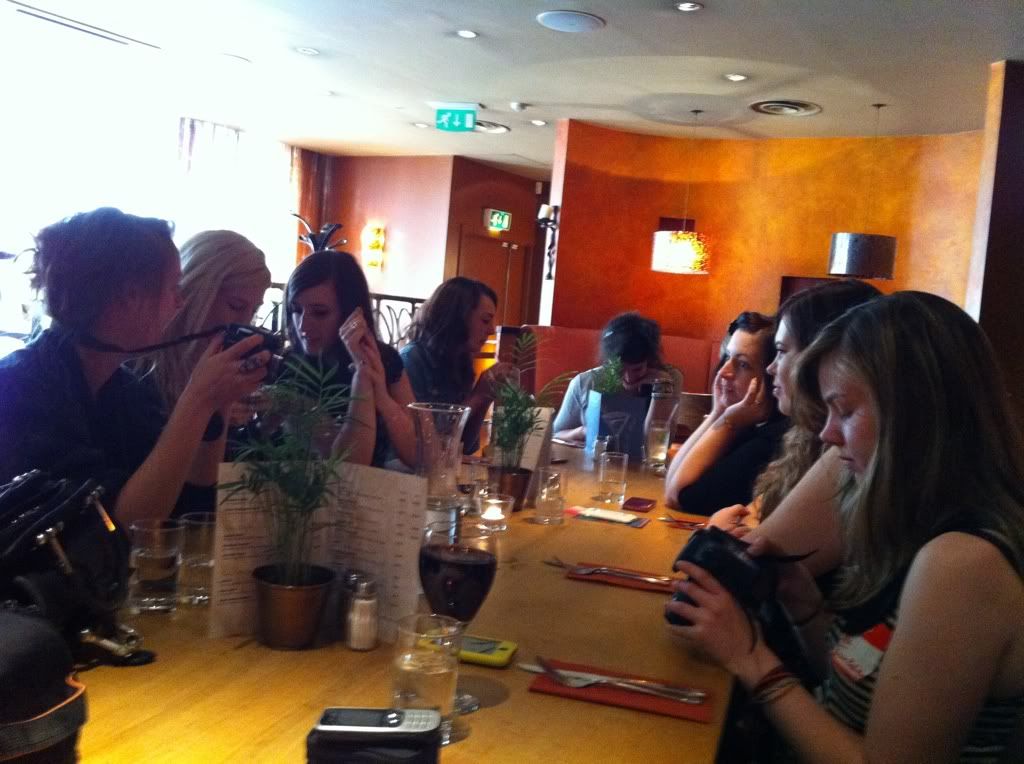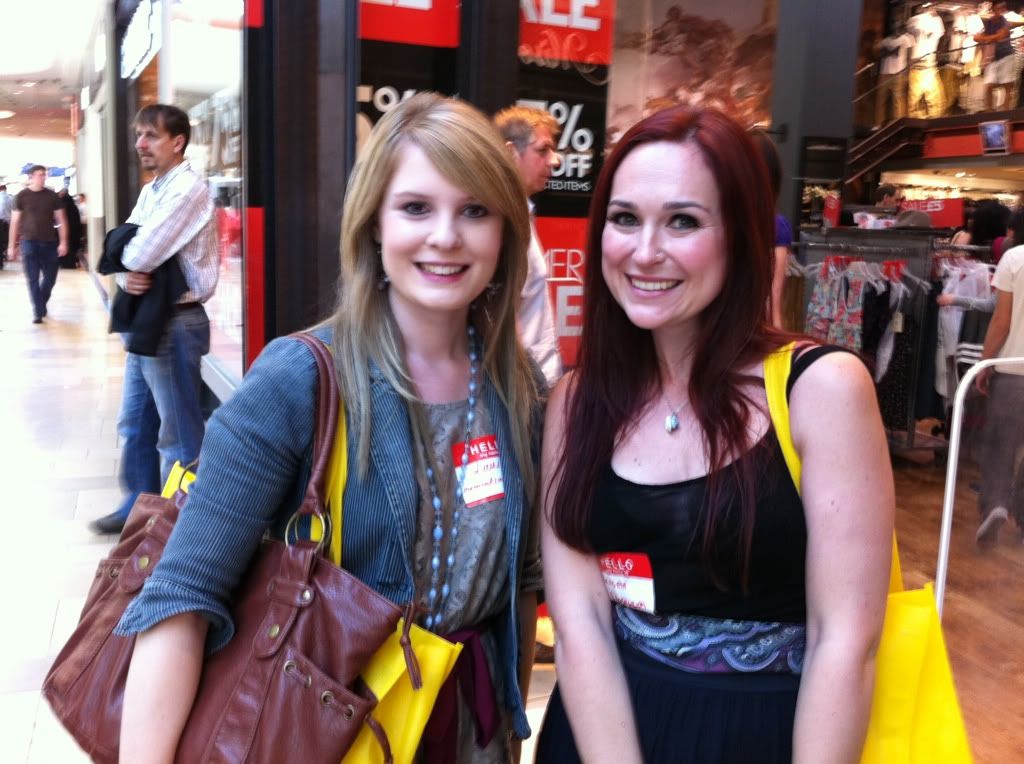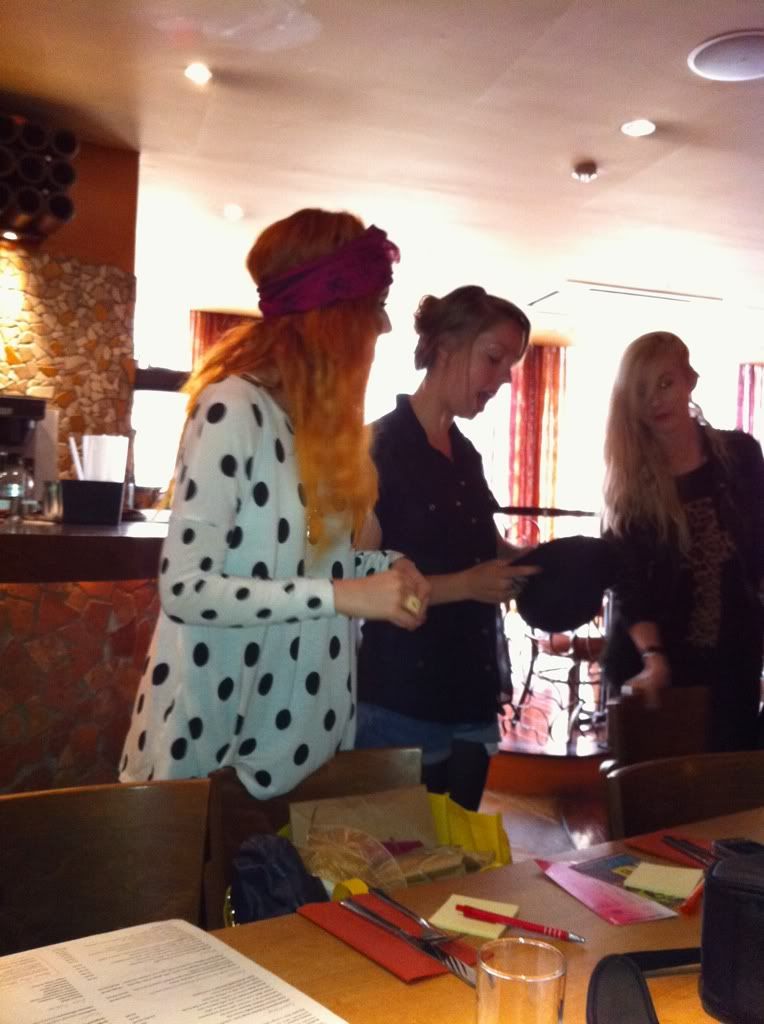 P.s Is anyone else as tragic as me and a bit intimidated by mac counters? I didn't even understand the process of buying there?! It was super busy though.