A month and a half later my h&m discounted goodies
finally
arrived and has sparked a bigger love affair with the playsuit.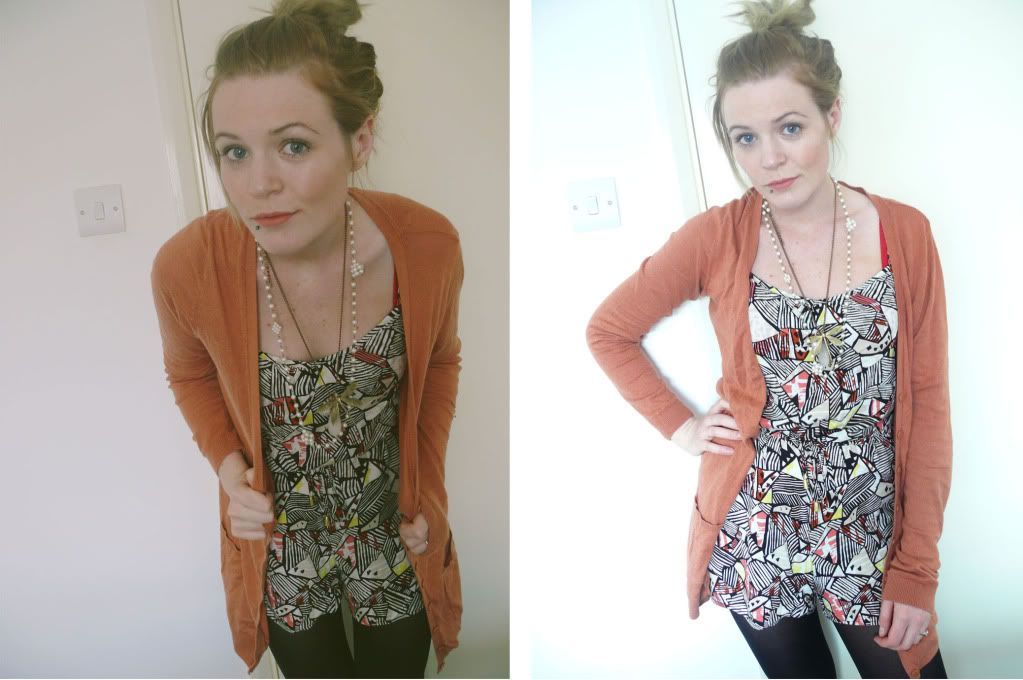 I do love a good playsuit, anything that can make the crossover from day to night with a meer removal of tights is a good thing in my book. I also like how you can get away with wearing the sort of lengths that would deffs get the tramp label if it happened to be a dress. I can even overlook the fact that most make it an impossible task to go for a wee, which is something as I'm like seabiscuit on a night out (oh my - too much info?).
I ordered this with a £10 and a £5 online h&m voucher that I know reams of people used, (Joey essex I used your word properly) and reams of people waited
ages
for the delivery. What's up with you h&m? You take forever to get an online shop going then take forever once more to even ship an order. I also heard via Rosie that if you ring up to complain they yell at you for using online voucher codes! Customer service at it's finest....
I also got some pumps for work and a scarf to bulk my order up to £20. The scarfs a bit ugly tbh, I did attempt to wrap it around my head but I looked ridiculous so quickly removed it. It annoys me that I have hideous falling out hair but my head's too small to cover it with anything! Gah.
Anyway I made this little montage for anyone else out there feeling the playsuit love at the moment. I've turned into a bit of a penny pincher (if this means tight which I think it does, I'm no theif honest) as I'm saving for Spain so all of these bar one are
under £25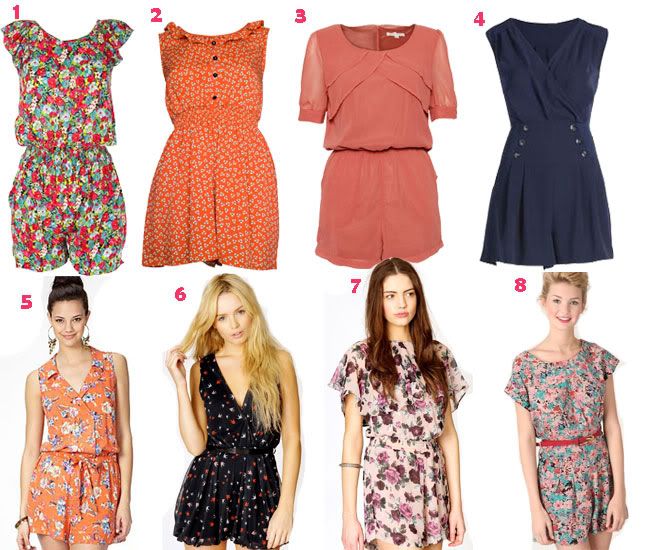 1. £24.99 Republic
2. £25 Desire Clothing
3. £26.99 Ark Clothing
4. £25 F&F @ Tesco
5. £14 George @ Asda
6. £20 Boohoo
7. £25 Boohoo
8. £24.99 Misguided
Numbers three and eight are my favourites I think, what do you reckon? Hope everyone's enjoying the weekend and the weather, although it does seem to be a little tempermental? I'm off to Stoke tomorrow to scoff a roast and borrow some suitcases, v.glamourous indeed.