Drumroll please...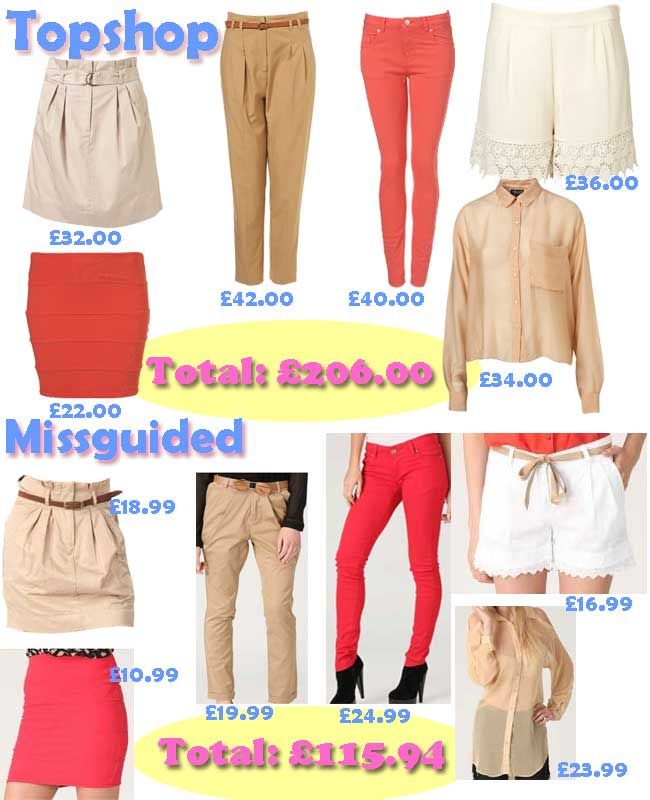 I do love Topshop so very much, but with rent to pay and bills cheekily raring their head every other month I can't always afford to sell out £30 + on clothing. I've been on the missguided site before but for some reason always got it confused with desireclothing.com (see my spot the difference featuring them
here
) and thought they were one of the same. Turns out they're both equally as good but after my visit to both of them today I think Missguided is my new fave. This could be partly due to desireclothing forgetting to mention that the shoes I ordered were out of stock, took my money, and didn't tell me till 3 weeks later...
I won't go on about the similarities between Topshop and Missguided, I think the pic above sort of speaks for itself. I haven't actually ordered anything from them so I can't compare on the quality of any of their stuff. If anyone reading this has lemme know so I can start spending my non existant dollarz.
In other news I got myself a snazzy mug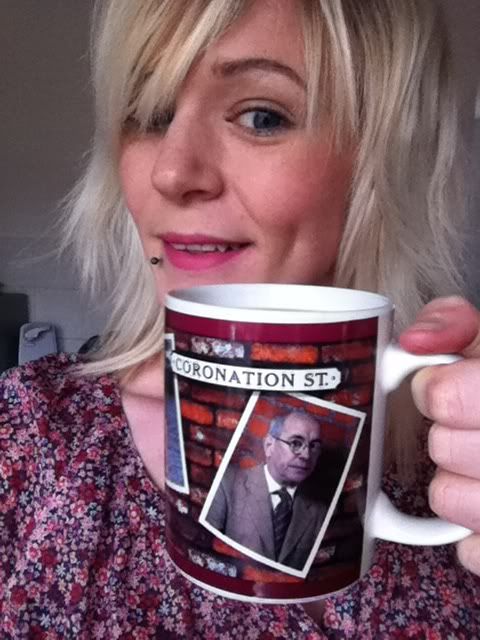 And then I took a creepy photo of myself showcasing my new floral blouse a'la h&m, I got it to chuck over a bikini on holiday but I do like it with shorts, even if I look like I've made the mistake of purchasing a maternity top!
Hope everyone's Mondays weren't too dreadfull.
x