You know when you're not sure about braving something outside the comfort of your own home so give it a sort of test run first? Well that's what I did here to try out the thigh wobble factor. I bought this last year from Warehouse and hardly wore it so decided to crack it out today to see if it fits.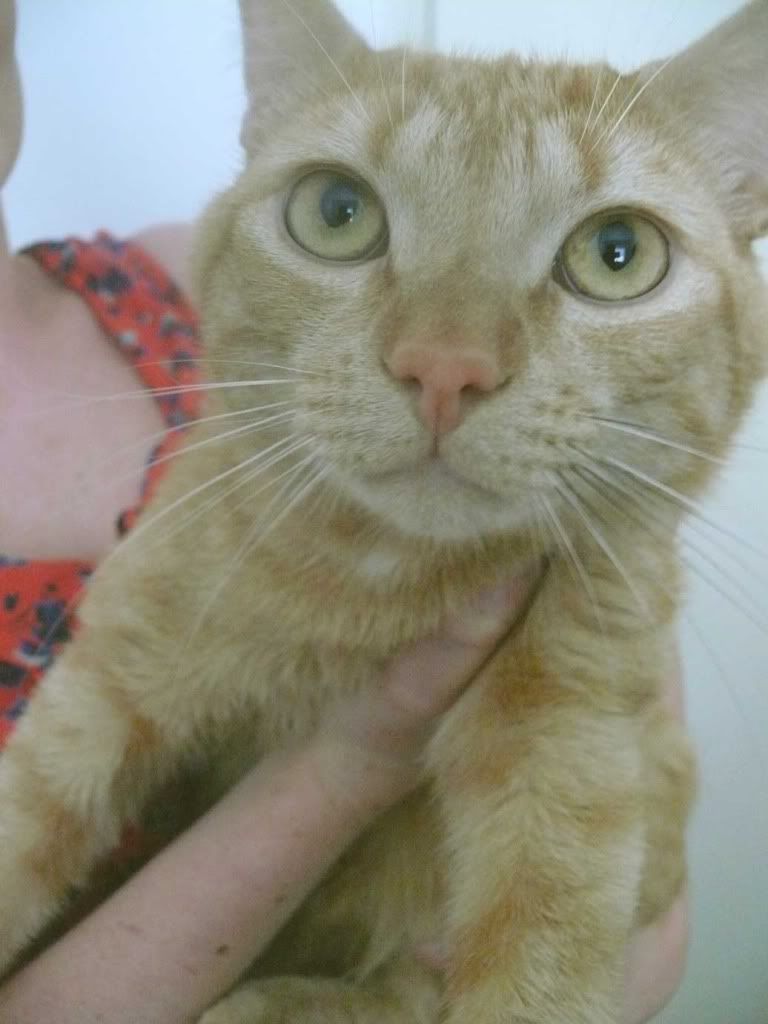 It didn't : / Dunno if you can tell by the snaps but I'm clearly not the size I was last year, I seem to have acquired a layer of Enchiladas and Haribo around my waist that I'm determined to shift. Probs not the best time to discover this 1 month before my holiday!
Whist the self timer was beeping away Theo clearly got jealous that he wasn't in the limelight and tried to demolish my tower of dvds that was acting as a homemade tripod with his killer paws. Funnily enough he stopped attacking after I let him pose.
Off subject but it wouldn't be a true post from me if I didn't have the usual moan and whinge about the curse of the red cheeks, they're glowing away like little Amsterdam lightbulbs today sooo has anyone tried this?
Can't decide whether to part with £17.50 for something that seems a bit hit and miss according to reviews, any thoughts/advice would be great.
Hope the weekend's going good for everyone, I worked this morning and for once managed to last the whole 4 hours without anyone yelling at me for not knowing there's 31 days in April or accusing me of giving their husband a heart attack, twas very uneventful but a nice change not to be screamed at. Due to my early start I'm actually thinking of pj-ing up, hair masking up, and settling down with a brewski already and it's only half seven - wild times in my flat for a Saturday night! As Tinie Tempah so rightly said, "Heidi and Audrina eat your heart out."