As if it's May already, next month we will be
half way
through 2011, madness. I went shopping on Monday to the roundabout kingdom of Milton Keynes and for the first time ever didn't get cut up by a company car driver on the way. I actually went in search of a bikini for Spain, ended up buying one I don't like (mint green and pale skin makes me look like a cucumber), got in a bit of a mood, and then got bought this awesome tan jumper type thing from the boyf. Probs to smarm in advance for the drunken night out with his friend tonight : /
Oh well I got me some knits.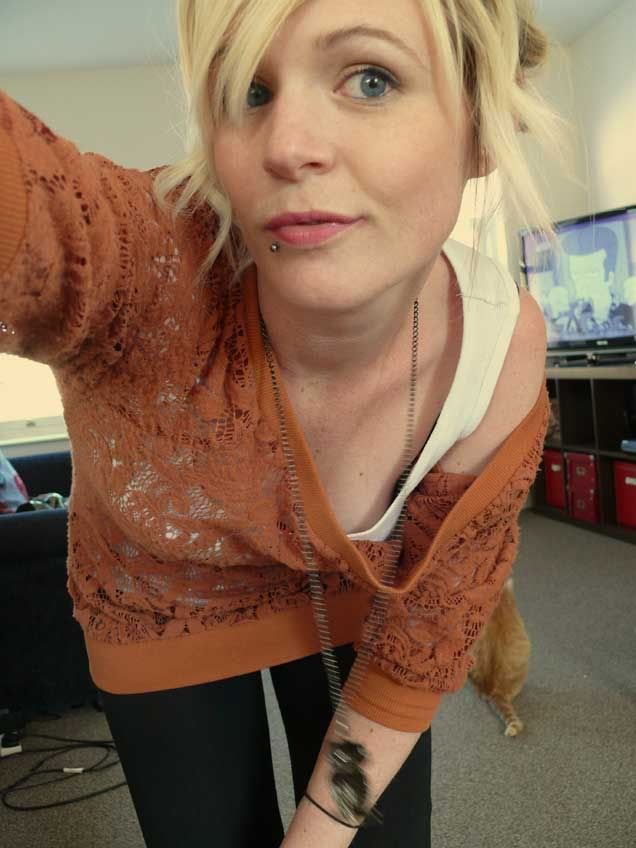 I'm wearing
Face

: Maybelline Dream Satin Liquid in Porcelain
Benefit Hello Flawless in Champagne ("Me Vain?")
Benefit Sugarbomb


Eyes

: Benefit Stay Don't Stray
Urban Decay Half Baked
Rimmel Exaggerate Liner in Black
Rimmel Special Eyes Eyeliner in Black
Benefit Bad Gal Mascara


Lips

: Sleek True Colour Lipstick in Pink Freeze
Anyone else just watched the last episode of Towie? I know it's majorly scripted but I hate Lauren and Mark with such a passion, she looks like Noel Fielding when he plays the moon and he looks like a berk.