I've not really been online at all over the weekend and it feels like an age, I'd actually like to know how many hours I spend a week on my laptop, bet its something ridiculous - gone are the days where I was allowed half an hour a night on neopets and yahoo messenger. Did anyone else ever used to use Neopets? I was obsessed.
If I haven't bored you already and you're still reading then thankyou, but my early 2000s nostalgia might just be as good as it gets.
With a blotchy face and £11 in my bank account last week I had to wave goodbye to plans of purchasing my first mac foundation *insert very sad face* and instead ended up grabbing a "drugstore" brand whilst in Tesco. I had been using Maybelline's Dream Matte Mouse in Porcelain and to be honest I wasn't a fan, it made my skin quite rashy and seemed so heavy it sort of clumped on my cheeks. Thinking this was probably down to my application I stayed true to Maybelline and picked up their Dream Satin Liquid Foundation but went for "Ivory".
I actually really like this product, I've always gone for matte finishes (through my student days I went through tonnes of Rimmel's Stay Matte) so to have a lighter, satin finish was a welcomed change. Apart from the HORRIFIC coldsore that decided to ERUPT on my face this morning I'm actually loving how my skin looks whilst wearing this, the only con is that it doesn't seem to last that long so you'll get through it quickly, but I suppose the bottle's quite big and you get 30ml of product as opposed to 18ml of mousse.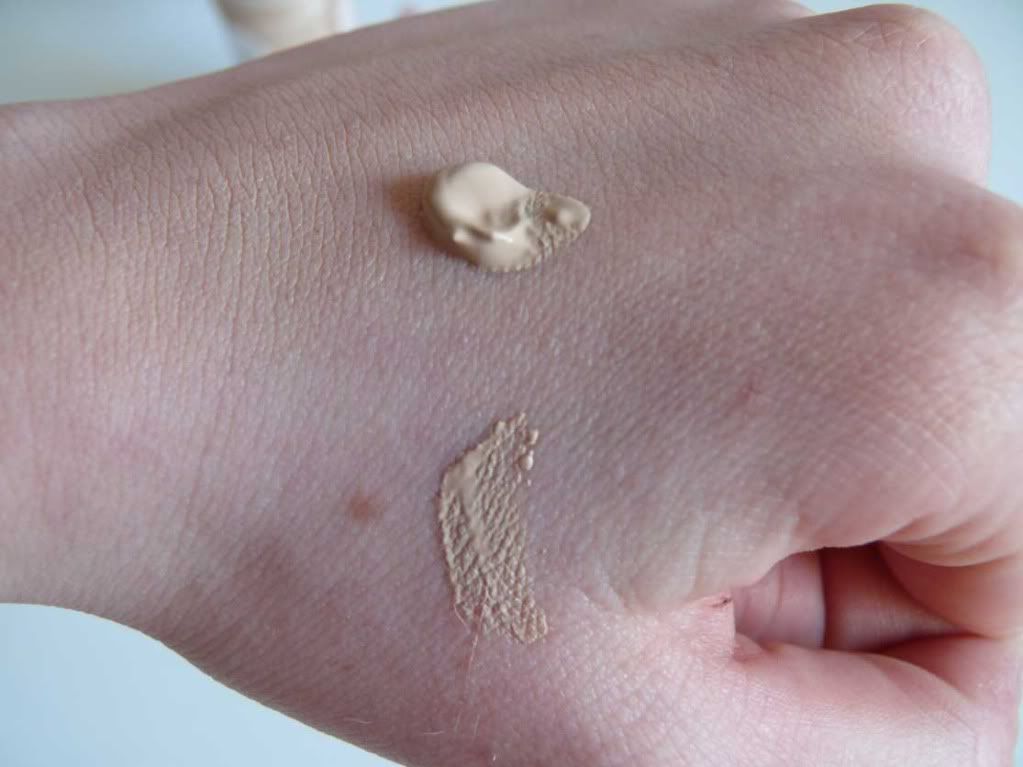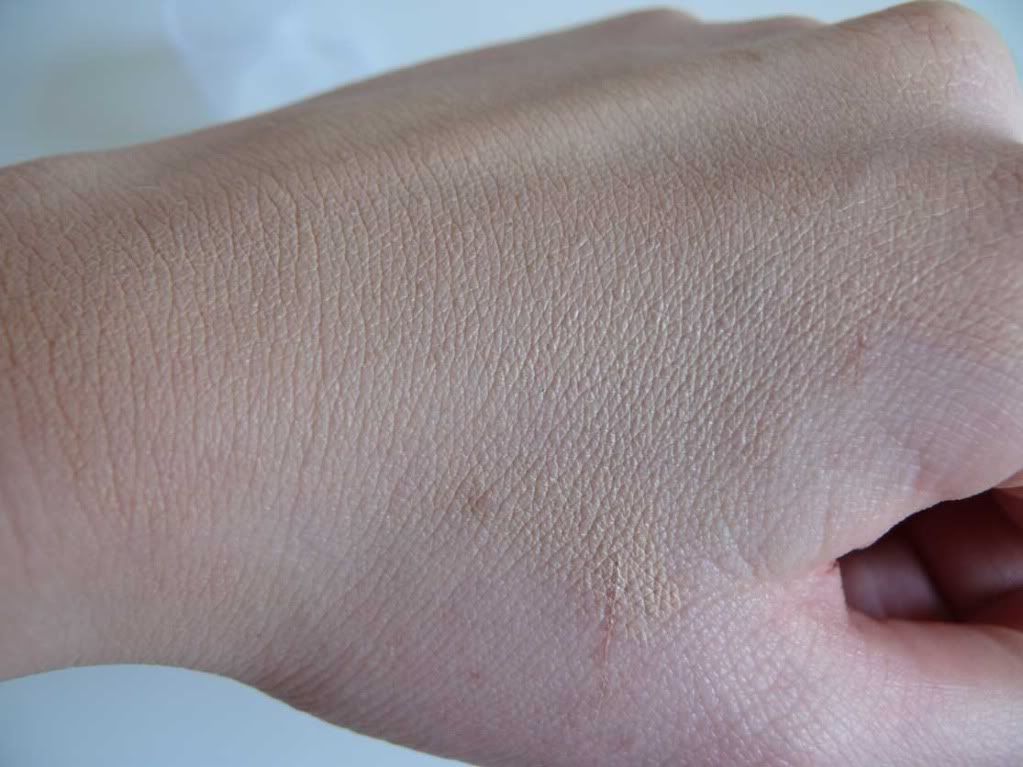 I'm a paley and this is actually a tiny bit darker than my skin but alongside the ever faithfull Dove tanning moisutrizer it works perfectly.
I know it's probably not as exciting as a shiny new brand but I'd deffs reccomend this foundation to anyone whos scrimping before the end of the month.
To go completly off subject I also bought some paper bag shorts the other day! I've wanted some for yonks but haven't ever got round to buying any. These were from Republic and were £24.99.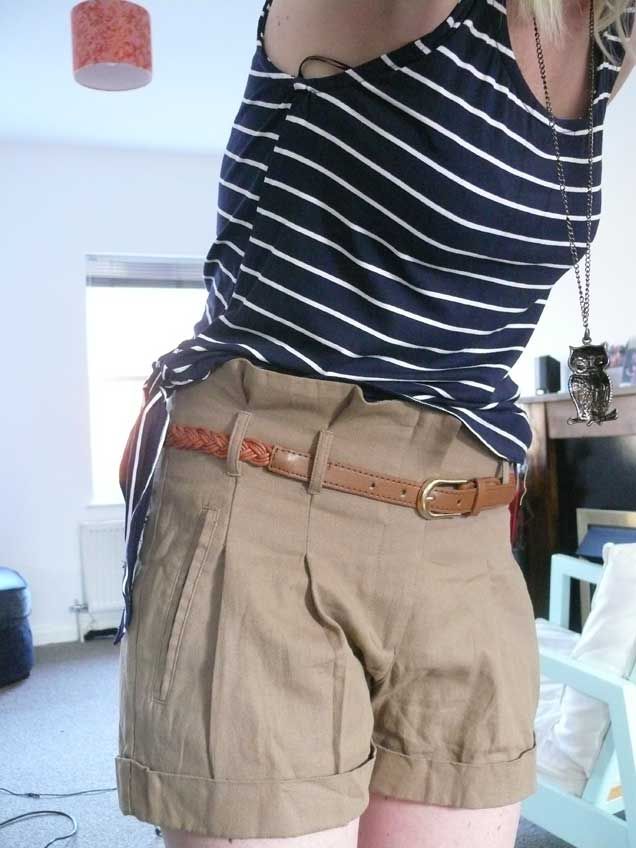 I'm rather looking forward to some hot weather in spain so I can blind folk with my white pins. A big ol' thankyou also goes out to Alice at
Schadenfreude
for showing me how to edit my snaps. She has a rather nice blog go and have a look.
Hope everyone had a good weekend/Monday/Tuesday
x