It's been yonks since I uploaded one of these, after moving to Northampton way back in June I think I'm finally starting to adjust to the ol' 9-5, I suppose ringing people to ask them to pay for their bricks etc can be quite tiresome.
Anyway I've rummaged around and found a cheapo alternative to Whitney Port's outfit below. I don't usually like her conservative/a bit mis-matched jumble sale style but this is more summery rather than officy.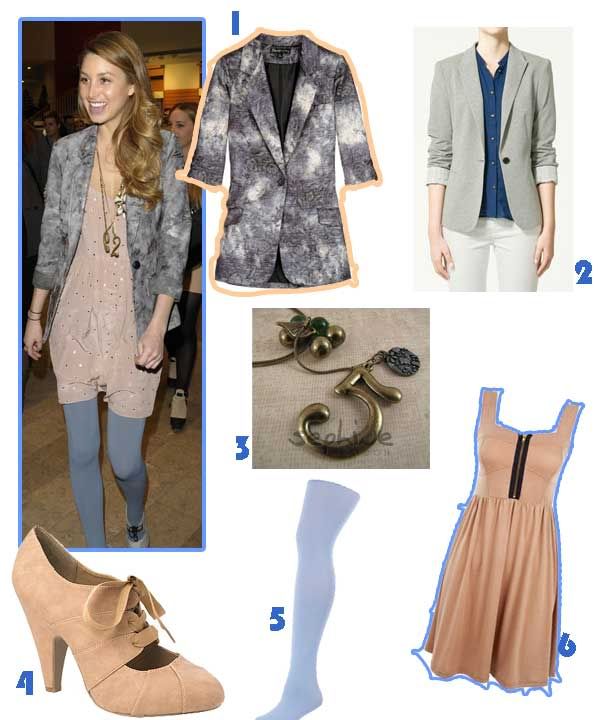 Blazers - 1)
Elizabeth & James
, 2) £49.99
Zara
3)
£5.99
sephinelondon
on ebay
4)
£22.99
Newlook
5)
£5.00 Dorothy Perkins
6)
£19.99 Republic
So maybe the Elizabeth & James blazer isn't exactly a budget buy, just thought I'd slide it in there incase anyone reading my little blog would like to spend an unhealthy amount on a single item. I do like the Republic dress though.
Change o' subject - I reckon it's time for a layout change but haven't a clue what I want. Does anyone have any sites they can recommend that has heaps to chose from?