Anyone who follows me on twitter may have seen that I bought my first ever Sleek palette today in an attempt to cheer myself up after ANOTHER rejection to colour my hair from Toni & Guy (now have to wait until May!!). I was uhhming and ahhing between the Sleek Range and the Accessorize range in Superdrug for a while, as I've got to service and mot my car this month so couldn't justify grabbing everything I wanted, and after lots of tester comparing and looks from lingering sales assistants (do i look like a shoplifter?!) I went with the Sleek Storm Palette. I figured 12 eyeshadows for £6.49 was a pretty good deal and the amount of shimmer awakened the magpie inside me. I know this isn't their newest of Palettes but here's my little take on their metallicy wonder.
The two on the left remind me of Twice Baked and Half Baked from my oh so trusty Urban Decay Sustainable Shadow box
My camera and bad lighting in my flat hasn't really picked up on just how shimmery and pretty these shadows are, but here are some swatches - scuse the odd bony looking claw!
And to finish some snaps of my mug wearing the two shadows I found reminiscent of Urban Decay
My Brows are terrible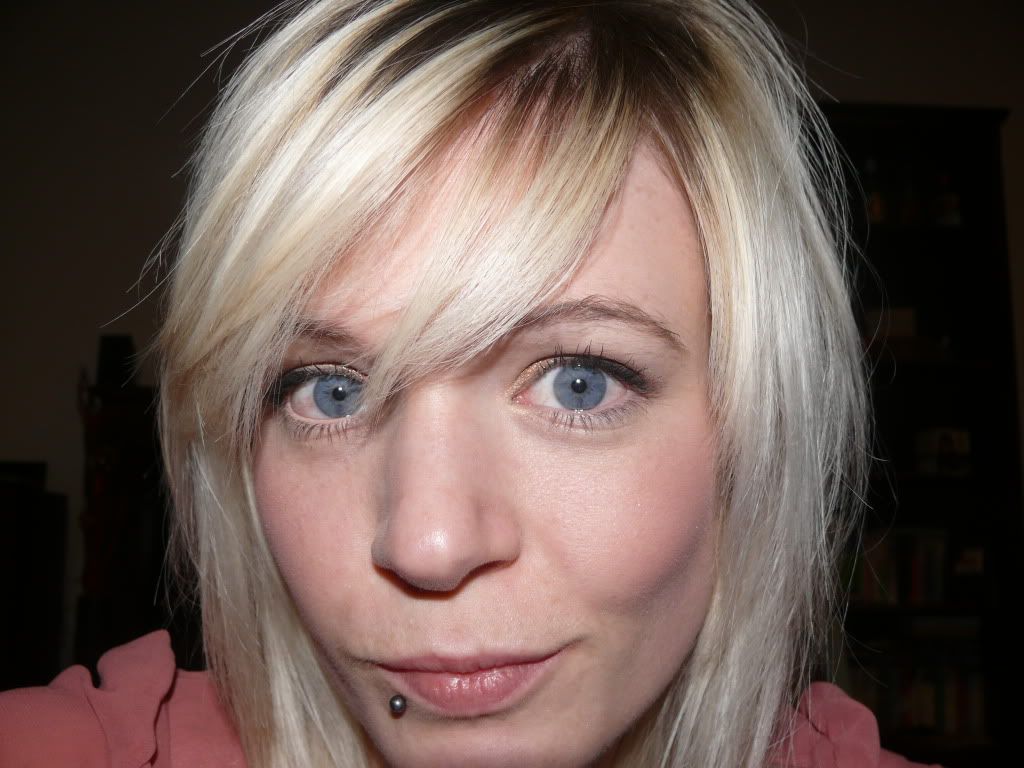 This is definitely full of 12 wearable shades that can be dressed up or down and who knows? might even become a new trusty.
Anyway I best be off, my sister is ringing me asking me to join her for a cod date, how tragic am I on a saturday night?!
p.s If on the off chance anyone is reading this whilst at the same time thinking "oh my, wouldn't it be nice to own a Rare leopard print skirt?" - you can have a looky at my ebay listing
here