Having fair skin that can get rather blotchy I have always shied away from blushes, and before this have only ever purchased a single one which when applied made me look a
little
lot like a clown. It was only a week ago that I decided to plunge into a blush again and after reading some reviews online got my £23.50 together and ventured into Debenhams to purchase Benefit's Coralista. Whilst pawing over all the brightly coloured products the
very
made-up sales lady asked the enevitable "can i help?" - translating "Can I help you spend every penny you have?" - and i explained my fear of blushes. Cynicism and appearances aside she was actually quite helpfull and suggested Sugarbomb, Benefit's box powder of four colours that actually merge together rather nicely. And if I'm feeling brave (or foundationed up to the max so the blotches don't show) I can just use the pinky shades for a slightly more dramatic colour. Here are some snaps and a very cringy photo of me.
I'm not a huge fan of the brush it comes with, feels a bit too coarse on my skin and sort of drags down my cheek making a too-defined line which I then have to blend with a powder brush anyway. But it seems to sit on the cheeks perfectly with a soft round powder brush.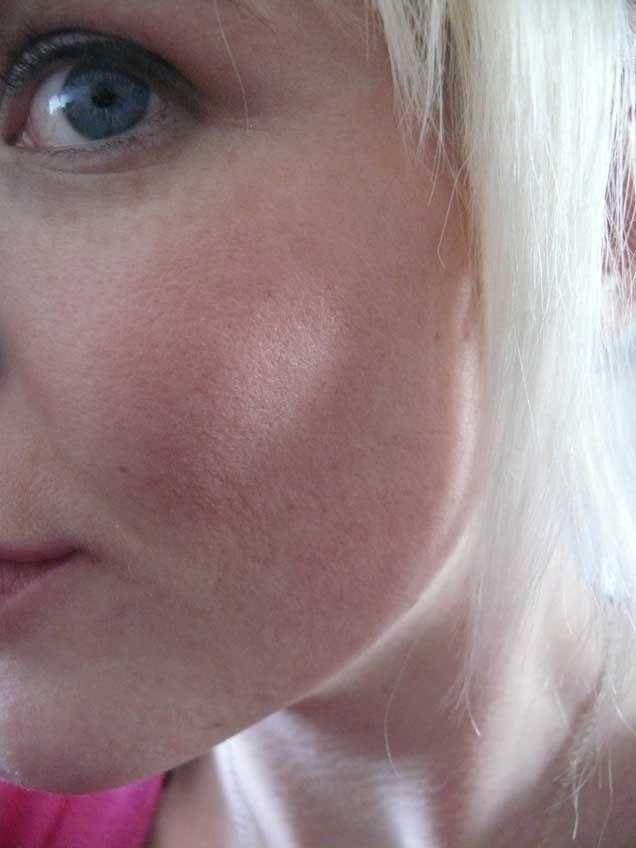 See what I mean about the blotches? I've only put it on my cheekbones but underneith is sort of the same colour. Anyone know of any decent/relatively cheap skin prods that'll sort this out? All the one's I've seen are around the £30 mark.

And below is what I wore today, not very exciting but I work in an office with a lot olds so don't really have to make much effort, lazy I know.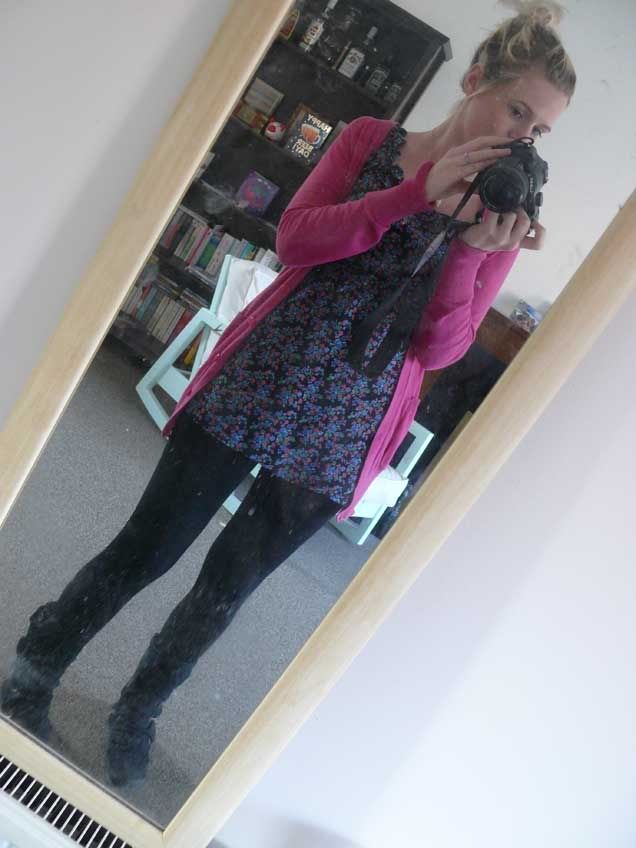 Annndd a big thankyou to everyone who's following me, I know some people are in the thousands but there's 36 people out there at the moment that don't actually mind my rambles which is always nice.