I'm writing this from the floor of my bathroom where I sit with a head full of some form of peroxide. In my quest to become a bright blonde I've spent far too much money in Toni and Guy, where they
always
persuade me that bleaching isn't the way to go and I should opt for highlights, which
always
leaves my purse around £100 lighter and my hair the same ashy wish-it-was-blonde colour. Well not anymore, I've just
stupidly
fearlessly purchased a lightening kit and am awaiting the results, I imagine it'll go bright orange and when it does I'll spend even more getting it corrected. Oh well.
Here's what I want it to look like (yes i realise she's a glamour model but her hairs nice)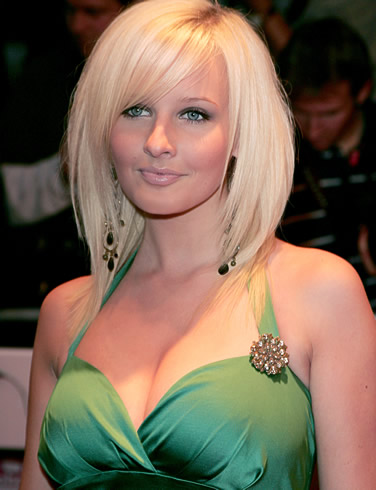 And here's what this little experiment will probably result in
Wish me luck!